Often times in discussions with contractors, I hear many of the same types of issues repeat themselves, and from the perspective of counsel, quite preventable. While not every potential problem on a project can be determined upfront, keeping the following 5 tips for contractors in mind might be helpful in preventing problems, improving business practices, and effectively managing risks.
Be proactive throughout the project. You know that your work is good, and you expect your project owner to be pleased, but some owners may be difficult or unreasonable to please. Sometimes complaints as to work in the trailing end of a project can also be made as a pretext to avoid making full payment. For that reason, don't wait for problems to arise. You should document the quality, completeness, and progression of your work as you are working on the project. I have seen projects where contractors were no longer allowed access to the project, and obtaining access to document completeness of work can be difficult once a problem arises.
At a minimum, you should be photographing conditions of all areas of the site within the scope of your work to show (1) existing conditions at the time you begin work, (2) inspection phases, (3) substantial completion, and (4) final completion.

2. Develop a good contract. Being proactive in risk management means not only ensuring that you have contracts in place for any work performed, but the terms and conditions of the contract also need to be specifically tailored to meet the project requirements as well as protecting your business interests. Time spent having contracts prepared that properly fit the project can provide significant benefits to the contractor, should a dispute actually develop. Benefits such as being able to recover any legal fees and costs, selection of venue, the forum for resolution (mediation, arbitration, or litigation). Only by taking the time to develop enforceable contracts can a contractor take advantage of these provisions.
3. File mechanics' liens promptly. Contractors need to be aware of the relatively short time frame allowed under New York law for them to file a lien. If the contractor spends too much time trying to work with their owner who is not interested in making payment, they may also inadvertently allow their lien rights to expire. (Once they are expired, no nothing can be done to revive those rights).
Mechanics' liens are quick and easy to file, and, by placing a lien on the project, you may motivate  payment. However, mechanic's liens are governed by the New York Lien Law, which imposes a strict deadline to file (8 months, 4 months for single family residential projects) from the contractor's last date of work. The requirements of the Lien Law also has strict requirements in form, content, and proper calculation of the lien amount, which may vary from a contract amount. Filing a lien for an amount in excess of the liable amount can be deemed a wrongful lien. Filing a wrongful lien could expose the contractor to liability and legal fees from the owner in an action to remove the lien, and on complicated projects the contractor is recommended to consult legal advice and assistance in mechanics lien preparation and filing in New York..
4. Confirm verbal modifications and changes. Although it is not uncommon for an owner to make verbal changes to your contract work, there is always risk when you modify a written contract. For that reason, when a project owner makes verbal modifications or changes to your contract, follow up by composing and sending an email or letter confirming the verbal change and authorization to proceed as stated. Your goal is to create a record at the time of the change so that you are not faced with a your-word-against-theirs situation if trouble arises later. Taking the time to compose and send a short email to confirm the job site discussion, what changed work was approved, as well as the agreed upon time and compensation adjustment for the change, including noting who approved the change, can help ensure understandings and prevent miscommunication.
5. Licenses:   If you anticipate improving any existing residence it falls upon you to confirm all licenses that may be required on the project and ensure that all are obtained and maintained. Depending on the work, licenses could be required from (i) village level; (ii) town level; and/or (iii) county level. The same holds true for any work to be performed by subcontractors. The failure on the contractors part to ensure that all required licenses are obtained leaves you no other definition under the law other than being an unlicensed contractor.
Contractors and their subs who fail to hold all required licenses may find their legal claims being dismissed in court. This true whether the contractor seeks a contract claim for payment or a claim for unjust enrichment. The contractor would also be barred from recovery whether in court litigation or in arbitration under New York law, or foreclosure of a mechanic's lien. Al-Sullami v Broskie, 40 AD3d 102[2d Dept. 2007],  Ellis v Gold, 204 AD2 261 [2d Dept. 1994].
As you can see, there is no way to guarantee that your project will be free of issues. By following these tips, however, you may both limit the number of disputes with project owners and put yourself in a better position should disputes arise.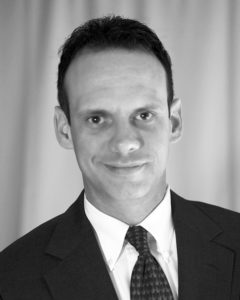 The author, John Caravella Esq., is a construction attorney and formerly practicing project architect at The Law Office of John Caravella, P.C., representing architects, engineers, contractors, subcontractors, and owners in all phases of contract preparation, litigation, and arbitration across New York and Florida. He also serves as an arbitrator to the American Arbitration Association Construction Industry Panel. Mr. Caravella can be reached by email: John@LIConstructionLaw.com or (631) 608-1346.
The information provided on this website does not, and is not intended to, constitute legal advice; instead, all information, content, and materials available on this site are for general informational purposes only.  Readers of this website should contact their attorney to obtain advice with respect to any particular legal matter.  No reader, user, or browser of this site should act or refrain from acting on the basis of information on this site without first seeking legal advice from counsel in the relevant jurisdiction.  Only your individual attorney can provide assurances that the information contained herein – and your interpretation of it – is applicable or appropriate to your particular situation.  Use of, and access to, this website or any of the links or resources contained within the site do not create an attorney-client relationship between the reader, user, or browser and website authors, contributors, contributing law firms, or committee members and their respective employers.