Few topics in construction law are more controversial than Labor Law Section 240, better known as the Scaffold Law, which imposes absolute liability on contractors, property owners, and their agents for elevation-related injuries to construction workers. The number of Scaffold Law cases has increased by 500% since 1990.[1]
Although Scaffold Law reform is frequently discussed, the barrage of Scaffold Law cases continues, if the numerous case decisions that I turned up in a recent search of the New York Official Reports is any indication, and the alarming trend is for courts to impose liability on contractors and even property owners.
In recent cases, courts have followed the precedent that a worker's own carelessness is not a defense under the Scaffold Law. In Jerdonek v. 41 W. 72 LLC,[2] the court affirmed the liability of a contractor under the Scaffold Law for a worker's injury, regardless of the parties' disagreement regarding the circumstances of the injury. Because it had been established that the scaffold in question lacked required guardrails and was not properly secured, the court found against the contractor regardless of allegations that the worker might have been negligent himself.[3] A court reached a similar result in Kupiec v. Morgan Contracting Corp., even where other workers testified that the plaintiff himself had removed a guardrail, where the witnesses had not seen whether the guardrail allegedly removed by the plaintiff caused his fall.[4]

Moreover, liability continues to be assessed against parties regardless of their actual ability to foresee and prevent construction injuries. In Nazario v. 22 Broadway, LLC,[5] the plaintiff was an employee of an electrical subcontractor and was injured when, working without gloves, he suffered an electrical shock, and the unsecured ladder which he grasped to secure himself fell. The court found that the general contractor and property owner were liable regardless of the electrical subcontractor having had exclusive control of the plaintiff's work site, noting that "the duties of the owner and contractor cannot be delegated."[6] (Nor was the court deterred by the plaintiff's failure to wear protective gloves, noting that possible comparative negligence was not a defense under the Scaffold Law, as discussed above.)[7]
Recent decisions also expand the Scaffold Law's coverage to nontraditional fact patterns. In Myiow v. City of New York, the plaintiff had fallen 13 or 14 feet from a flatbed truck rather than a scaffold or ladder, and the defendants argued that the Scaffold Law did not apply.[8] The court sided with the plaintiff, observing that a fall such as the plaintiff's presented "precisely the type of elevation-related risk envisioned by the statute."[9] By broadening the scope of hazards to which the scaffold law applies, this decision makes way for an expansion of traditional Scaffold Law liability, with foreboding ramifications for construction firms' duties to foresee and prevent elevation-related injuries to employees.
Scaffold Law reform continues to be proposed. In 2016, the New York State Association of Counties, citing increased construction and insurance costs, resolved to petition Governor Andrew M. Cuomo for the repeal or modification of the Scaffold Law.[10] Nevertheless, until proposals to repeal or amend the Scaffold Law become action, it is imperative for construction firms to develop and follow risk management procedures that will minimize employee injuries. Pending the much-promised but not-yet-delivered Scaffold Law reform, the only other alternative is for contractors to continue paying costly awards of damages and correspondingly high insurance premiums.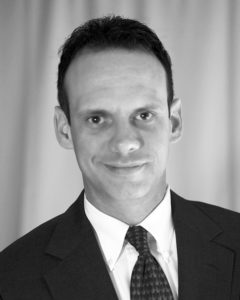 The author, John Caravella Esq., is a construction attorney and formerly practicing project architect at The Law Office of John Caravella, P.C., representing architects, engineers, contractors, subcontractors, and owners in all phases of contract preparation, litigation, and arbitration across New York and Florida. He also serves as an arbitrator to the American Arbitration Association Construction Industry Panel. Mr. Caravella can be reached by email: John@LIConstructionLaw.com or (631) 608-1346.
The information provided on this website does not, and is not intended to, constitute legal advice; instead, all information, content, and materials available on this site are for general informational purposes only.  Readers of this website should contact their attorney to obtain advice with respect to any particular legal matter.  No reader, user, or browser of this site should act or refrain from acting on the basis of information on this site without first seeking legal advice from counsel in the relevant jurisdiction.  Only your individual attorney can provide assurances that the information contained herein – and your interpretation of it – is applicable or appropriate to your particular situation.  Use of, and access to, this website or any of the links or resources contained within the site do not create an attorney-client relationship between the reader, user, or browser and website authors, contributors, contributing law firms, or committee members and their respective employers.
[1] Lawsuit Reform Alliance of New York. Scaffold Law Reform: Ending Absolute Liability. https://lrany.org/wp-content/uploads/2016/08/Scaffold-Law-One-Pager_final.pdf (last visited Jan. 8, 2017).
[2] 143 A.D. 3d 43 (1st Dep't 2016).
[3] Id. at 45-46.
[4] 137 A.D.3d 872, 873 (1st Dep't 2016).
[5] 135 A.D.3d 506 (1st Dep't 2016).
[6] Id.
[7] Id.
[8] 143 A.D.3d 433 (1st Dep't 2016).
[9] Id. (citation omitted).
[10] New York State Association of Counties, Standing Committee on Public Employee Relations. Resolution Calling for the Full Repeal of the New York State Scaffold Law or Reform to Include a Pure Standard of Comparative Negligence. http://www.nysac.org/files/PublicEmployeeResos.pdf (last visited Jan. 8, 2017).