One topic that came up in my practice recently was a contractor's potential exposure to liability for punitive damages under New York law. As the name suggests, punitive damages are awarded above and beyond their contract or property damages, 'where the wrong done was aggravated by circumstances of violence, oppression, malice, fraud, … on the part of the defendant, and are intended to address the plaintiff's mental anguish or other aggravation, to punish the defendant for its behavior.' Black's Law Dictionary 390 (6th Ed. 1991).
Such additional damages may be awarded by New York courts against a party as a form of civil punishment or to make an example as to public policy considerations for conduct that is found to be especially wrongful. In other words, if you fail to pay a subcontractor and the subcontractor sues you, the subcontractor will be entitled to the money owed. If your conduct meets certain criteria, you might also face liability for an additional award, above and beyond what is owed, just to punish you. The purpose of this type of damage award is to deter particularly bad conduct.
Although you need to consult an attorney to determine whether you may be exposed to liability for punitive damages in any specific situation, some general rules appear in the court decisions. First, punitive damages are generally not available in the realm of a construction contract dispute. Although failing to perform contract requirements will cause liability, it usually will not be enough, in and of itself, to substantiate a claim for punitive damages (although the underlying contract obligation remains unaffected).
Additional conduct must additionally occur which is deemed especially bad, such as committing fraud, misrepresentation, or some other type of wrong—what is called a "tort" in legal circles. New York's highest court, the Court of Appeals, affirmed some time back that a party who only wants to get what he or she is owed under a contract does not have a tort claim, and, without such a claim, a party cannot obtain punitive damages.[1]

With respect to the construction business, plaintiffs in several cases have attempted to obtain punitive damages against a contractor, only to fail because the contractor's conduct was not wrongful enough to justify punitive damages. In Schneer v. Bellantoni, the court declined to award punitive damages against a contractor even though he was not licensed as the building code required,[2] and, in Heller v. Louis Provenzano, Inc., the court refused to award punitive damages against a contractor that had failed to obey safety regulations when building.[3] Without getting into how morally good or bad these failures are, it seems clear that they are, if anything, careless rather than specifically calculated to do harm, and so punitive damages were not available in those situations.
Second, even if a party acts wrongfully, punitive damages are not available for misconduct that only affects a private individual. The Court of Appeals has said that a private party seeking punitive damages has to show not only that the person they are suing acted wrongfully "but also that such conduct was part of a pattern of similar conduct directed at the public generally."[4] Conduct that is the regular practice of a party, as opposed to isolated conduct that was only directed at one individual, is needed for punitive damages to be available.[5] On this theme, at least one court has found that claims against a construction contractor for defective and incomplete work are enough to maintain a claim for punitive damages under the state's consumer protection statute,[6] but the courts have held that this statute, too, requires a showing that the wrongful conduct was directed at the public rather than just one individual consumer.[7] In practice, this means that you would normally not be liable for punitive damages for one isolated mistake; however, the application of the state's consumer protection statute to construction contract disputes suggests that conduct that is directed at consumers such as residential homeowners may be monitored by the courts more strictly.
On the other hand, there are some circumstances when one isolated act can still affect the public enough to justify an award of punitive damages. To illustrate, in H. Novinson & Co., Inc. v. City of New York,[8] the City of New York was found to have grounds for seeking punitive damages against a contractor who had billed for work that had not been performed. In that instance, public moneys were expended because of the contractor's false billing, and the tax base—and the public—were harmed. The lesson to take from cases like this is that New York contractors must be extra scrupulous when working on public improvements because the public has an interest in those projects, so the public interest angle of a claim for punitive damages may be easier to satisfy.
Ultimately, in the punitive damages cases, the courts seems to have distinguished between careless or unintentional conduct, which does not support an award of punitive damages, and conduct which was calculated to cause harm and which was directed either at members of the public in general or at public funds. The rule remains, however, that private contract disputes are generally not a proper case to seek punitive damages.
Your comments and future article topic suggestions are invited in the field below.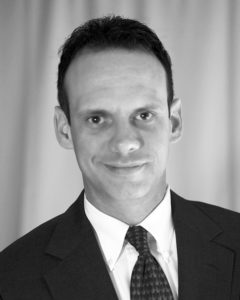 The author, John Caravella Esq., is a construction attorney and formerly practicing project architect at The Law Office of John Caravella, P.C., representing architects, engineers, contractors, subcontractors, and owners in all phases of contract preparation, litigation, and arbitration across New York and Florida. He also serves as an arbitrator to the American Arbitration Association Construction Industry Panel. Mr. Caravella can be reached by email: John@LIConstructionLaw.com or (631) 608-1346.
The information provided on this website does not, and is not intended to, constitute legal advice; instead, all information, content, and materials available on this site are for general informational purposes only.  Readers of this website should contact their attorney to obtain advice with respect to any particular legal matter.  No reader, user, or browser of this site should act or refrain from acting on the basis of information on this site without first seeking legal advice from counsel in the relevant jurisdiction.  Only your individual attorney can provide assurances that the information contained herein – and your interpretation of it – is applicable or appropriate to your particular situation.  Use of, and access to, this website or any of the links or resources contained within the site do not create an attorney-client relationship between the reader, user, or browser and website authors, contributors, contributing law firms, or committee members and their respective employers.
---