Hiring a non-local subcontractor can lead to unanticipated issues for a contractor that otherwise could have been avoided if a local sub or supplier were hired instead.  Additionally, events that would ordinarily not seem to be an issue when using a local subcontractor, such as arranging an in-person meeting, have the potential to become much more complicated when trying to coordinate with an non-local subcontractor or supplier.  Keep reading for some important risks that homeowners and contractors should be aware of if contemplating hiring a non-local subcontractor or supplier.
Communication Barriers: A contractor would expect to have little difficulty in communicating with a non-local subcontractor or supplier should issues arise on the construction project.  However, a non-local contractor may not be as easily accessible to the homeowner or hiring contractor for a quick walk-through of the project, leading to potential construction delays and additional costs.
Legality/Enforceability of Construction Terms: Construction laws are different in each state and therefore, certain construction terms that may be enforceable in one state are unenforceable in another.  For example, in New York, a clause in a private construction contract that makes the laws of another state govern the terms of the contract is unenforceable and void.[1]  This means that a New York homeowner may not agree with an non-local subcontractor or supplier to have the terms of the contract governed by another state – if the private construction is in New York, New York laws will govern the contract.
Also noteworthy, in New York, a private construction contract may not include a clause prohibiting the suspension of work for nonpayment – such a clause would be deemed void and unenforceable.[2]  A contractor/subcontractor in NY is never forced to work under the terms of a private contract should due payment not be made to them.

Vetting Becomes Complicated: If a contractor or homeowner hires a local contractor or subcontractor, the vetting process can be simple.  Hiring a local contractor makes it easier to learn more about the company and what grade of work they perform.  The homeowner would be able to visit in the contractor's physical office location and he/she can view the contractor's prior projects in person.  A local contractor's reputation – whether good or bad – would be known among the community members.  These factors are not as easily satisfied when using an non-local contractor – are you willing to travel to another state to see the contractor's prior work in person?
Hiring a local contractor, subcontractor or supplier makes it simpler for both the contractor and the homeowner.  It brings a sense of community to the project and can ease the apprehension associated with hiring an out of town contracting company.
The risks associated with hiring an non-local subcontractor are crucial for a homeowner to be aware of – it can be quite expensive to locate an non-local subcontractor should issues arise from the construction project, and even more expensive should a homeowner or contractor be forced to take that non-local contracting company to court.
Before hiring a non-local subcontractor or supplier – whether local or non-local – know what type of contract you are entering into.  It is always important to be aware of the terms of the contract, including the specific definitions and ramifications of each contract term.  For more about ensuring your contract terms are enforceable and favorable, contact our firm at (516) 462-7051 or visit liconstructionlaw.com
[1] See NY General Business Law Section 757(1).
[2] See NY General Business Law Section 757(2).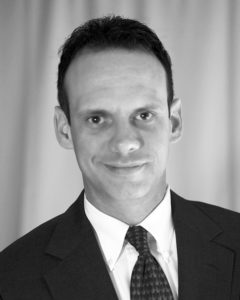 The author, John Caravella Esq., is a construction attorney and formerly practicing project architect at The Law Office of John Caravella, P.C., representing architects, engineers, contractors, subcontractors, and owners in all phases of contract preparation, litigation, and arbitration. He also serves as an arbitrator to the American Arbitration Association Construction Industry Panel. Mr. Caravella can be reached by email: John@LIConstructionLaw.com or (516)462-7051
The information provided on this website does not, and is not intended to, constitute legal advice; instead, all information, content, and materials available on this site are for general informational purposes only.  Readers of this website should contact their attorney to obtain advice with respect to any particular legal matter.  No reader, user, or browser of this site should act or refrain from acting on the basis of information on this site without first seeking legal advice from counsel in the relevant jurisdiction.  Only your individual attorney can provide assurances that the information contained herein – and your interpretation of it – is applicable or appropriate to your particular situation.  Use of, and access to, this website or any of the links or resources contained within the site do not create an attorney-client relationship between the reader, user, or browser and website authors, contributors, contributing law firms, or committee members and their respective employers.