Construction contracts require contractors and subcontractors to carry commercial general liability, or CGL, insurance and to name not only the contracting parties but additional third parties, such as project owners, as additional insured. Recent commercial general liability litigation, however, suggests that contractors and subcontractors should review the language of their CGL policies carefully because third parties to the contract, even if they are contractually required to be additionally insured, may actually be excluded by the insurance policies.
Commercial general liability policies often contain additional insured clauses or endorsements that define who constitutes an additional insured, usually based on whether the insured contractor has a written contract requiring that person to be named as additional insured. When the person seeking coverage is a party to the contract, the courts interpret an additional insured clause to provide coverage, as the court did in Zurich American Insurance Company v. Burlington Insurance Company.[1] The insurance policy at question in that case provided that an additional insured would be "any person or organization for whom you have agreed in writing in a contract or agreement that such person or organization be added as an additional insured[.]"[2] Because the insured subcontractor had a written contract with the contractor, requiring that the contractor be named as additional insured, the court ruled that the contractor was covered under the subcontractor's policy. [3]

A recent case, however, shows that third parties who are required to be named as additional insureds may be left without coverage. In Gilbane Building Co./TDX Construction Corp. v. St. Paul Fire & Marine Insurance Company,[4] the court considered whether an additional insured endorsement in a contractor's CGL policy extended coverage to a construction manager in a lawsuit by the project owner for structural damage to the project. The prime contractor had agreed with the project owner to name the construction manager as additional insured, but there was no contract between the construction manager and the contractor.[5] The CGL policy provided that "any person or organization with whom you have agreed to add as an additional insured by written contract" would be an additional insured. [6]
The construction manager argued that it should be additionally insured, but the court disagreed. Finding that the language of the policy "clearly and unambiguously requires that the named insured execute a contract with the party seeking coverage as additional insured," the court refused to extend coverage to the construction manager when it did not have a contract with the prime contractor, regardless of the language in the prime contract.[7] The key language seems to be "with whom you have agreed", which triggered a requirement that the insured have a contract directly with the proposed additional insured for coverage to exist.
This holding has troubling implications for contractors and subcontractors who are contractually required to name project owners and other parties as additional insureds but do not have contracts directly with them. The courts in cases such as Gilbane may not have been persuaded by the contents of the underlying construction contracts to extend coverage against the language of the policy, but the failure to obtain a compliant insurance policy may constitute a breach of contract, as the Gilbane court acknowledged in its decision.[8] Thus, it behooves construction contractors and subcontractors to review their CGL policies carefully and consult with counsel to identify potential gaps in additional insured coverage so that they can be addressed proactively, rather than discovered in litigation with potentially disastrous consequences.
Your comments and future article topic suggestions are invited in the field below.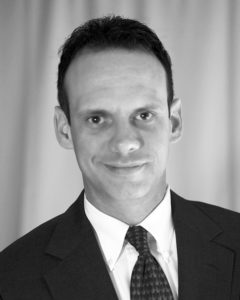 The author, John Caravella Esq., is a construction attorney and formerly practicing project architect at The Law Office of John Caravella, P.C., representing architects, engineers, contractors, subcontractors, and owners in all phases of contract preparation, litigation, and arbitration across New York and Florida. He also serves as an arbitrator to the American Arbitration Association Construction Industry Panel. Mr. Caravella can be reached by email: John@LIConstructionLaw.com or (631) 608-1346.
The information provided on this website does not, and is not intended to, constitute legal advice; instead, all information, content, and materials available on this site are for general informational purposes only.  Readers of this website should contact their attorney to obtain advice with respect to any particular legal matter.  No reader, user, or browser of this site should act or refrain from acting on the basis of information on this site without first seeking legal advice from counsel in the relevant jurisdiction.  Only your individual attorney can provide assurances that the information contained herein – and your interpretation of it – is applicable or appropriate to your particular situation.  Use of, and access to, this website or any of the links or resources contained within the site do not create an attorney-client relationship between the reader, user, or browser and website authors, contributors, contributing law firms, or committee members and their respective employers.
________________
[1]  No. 651383/14, 2016 N.Y. Slip Op. 30568(U)(N.Y. CO. Sup.Ct. Apr.4, 2016)
[2] Id. at *2-3.
[3] Id. at 8-9.
[4] 143 A.D.3d 146 (1st Dep't 2016).
[5] Id. at 148
[6] Id. at 149.
[7] Id. at 151-52.
[8] Id. at 153.