Owners of New York based construction businesses are more likely to be mindful of construction law issues relating to contract performance and defective work. Many however are unaware they are also under increasing risks of liability in compliance with newly enacted requirements under New York Employment and Labor Laws.
Without awareness of these new trends, business owners are unable to take steps in advance to prepare for such new regulations and take pro active steps to be in compliance.

To share awareness of these new trends, the Nassau County Bar Association has published my article examining these issues 'Employment and Labor Compliance Challenges for Construction Contractors' in their January 2017 edition of the Nassau Lawyer.
Owners of New York construction businesses are encouraged to familioarize themselves with these liability risks and consider if they are in compliance with these regulations before any claims filed.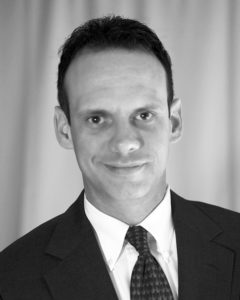 John Caravella Esq., is a construction attorney and formerly practicing project architect at The Law Office of John Caravella, P.C., representing architects, engineers, contractors, subcontractors, and owners in all phases of contract preparation, litigation, and arbitration across New York and Florida. He also serves as an arbitrator to the American Arbitration Association Construction Industry Panel. Mr. Caravella can be reached by email: John@LIConstructionLaw.com or (631) 608-1346.
The information provided on this website does not, and is not intended to, constitute legal advice; instead, all information, content, and materials available on this site are for general informational purposes only.  Readers of this website should contact their attorney to obtain advice with respect to any particular legal matter.  No reader, user, or browser of this site should act or refrain from acting on the basis of information on this site without first seeking legal advice from counsel in the relevant jurisdiction.  Only your individual attorney can provide assurances that the information contained herein – and your interpretation of it – is applicable or appropriate to your particular situation.  Use of, and access to, this website or any of the links or resources contained within the site do not create an attorney-client relationship between the reader, user, or browser and website authors, contributors, contributing law firms, or committee members and their respective employers.