Long Island Construction Law does not own this content. This content was created by David Winzelberg and was published to the Long Island Business News on December 14th, 2020.
Commercial real estate, particularly sectors requiring in-person contact, will see a strong recovery in the second half of 2021, according to a new report. The report from the National Association of Real Estate Investment Trusts also predicts a more complete recovery in 2022, as COVID-19 vaccines become more widely available.
While some real estate sectors, such as industrial and multifamily, have been less impacted by the pandemic, others have suffered this year.
Real estate that houses businesses that require in-person contact, like lodging, restaurants, retail, skilled nursing and senior living, have experienced more significant weakening during the pandemic and face a longer, slower recovery in the months ahead, according to the NAREIT report.
Other property segments that don't require face-to-face interaction, like data centers, cell towers and logistics facilities, recovered quickly from the initial shock of the pandemic last spring and have benefited from a socially distanced, work-and-shop-from-home economy that has created strong demand for digital communications and e-commerce services.
"The U.S. economy, including commercial real estate, is on a two-track path made up of businesses that require in-person interaction with customers and businesses that don't," NAREIT Senior Economist Calvin Schnure, who authored the report, said in an association statement.
One key source of resiliency unique to REITs is that nearly two-thirds of the REIT industry is comprised of sectors with little direct impact from social distancing.

REITs, which make up about 20 percent of the value of the broader investment-grade commercial real estate market, also entered the downturn with strong financial positions, defined by low leverage, long debt maturities, and high levels of liquidity on balance sheets. As the industry entered the recession, the slowing of construction has helped limit the supply of new commercial space and buffer the rise of vacancies.
The most important factor for REITs and commercial real estate will be broad distribution of a COVID-19 vaccine and progress against the pandemic. Barring further setbacks in this fight, the report expects that conditions will gradually return to normal as the year progresses.
Those sectors that were most directly affected by reduced travel, business closures, and social distancing, including lodging/resorts, retail, and healthcare REITs, may have a more robust recovery in 2021, according to the report.
While there are some indications that economic activity tends to return to more normal conditions in countries where new cases of COVID-19 have fallen, the report projects longer lasting changes to how commercial real estate is used. For example, teleconferencing and work-from-home may have long-lasting effects on office markets, as well as hotels, apartments, and single-family home rentals.
REITs collectively own more than $3.5 trillion in gross assets across the U.S., with stock-exchange listed REITs owning over $2.5 trillion in assets, according to NAREIT. U.S. listed REITs have an equity market capitalization of more than $1 trillion and more than 145 million Americans live in households with REIT investment through their 401(k) and other investment funds.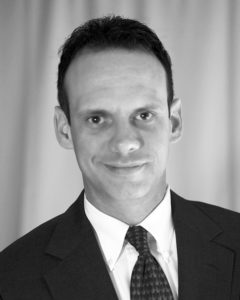 John Caravella Esq., is a construction attorney and formerly practicing project architect at The Law Office of John Caravella, P.C., representing architects, engineers, contractors, subcontractors, and owners in all phases of contract preparation, litigation, and arbitration across New York and Florida. He also serves as an arbitrator to the American Arbitration Association Construction Industry Panel. Mr. Caravella can be reached by email: John@LIConstructionLaw.com or (631) 608-1346.
The information provided on this website does not, and is not intended to, constitute legal advice; instead, all information, content, and materials available on this site are for general informational purposes only.  Readers of this website should contact their attorney to obtain advice with respect to any particular legal matter.  No reader, user, or browser of this site should act or refrain from acting on the basis of information on this site without first seeking legal advice from counsel in the relevant jurisdiction.  Only your individual attorney can provide assurances that the information contained herein – and your interpretation of it – is applicable or appropriate to your particular situation.  Use of, and access to, this website or any of the links or resources contained within the site do not create an attorney-client relationship between the reader, user, or browser and website authors, contributors, contributing law firms, or committee members and their respective employers.
Long Island Construction Law does not own this content. This content was created by David Winzelberg and was published to the Long Island Business News on December 14th, 2020.