Long Island Construction Law did not create this content. This content was created by David Winzelberg and was published to the Long Island Business News on December 9th, 2020.
Nassau County has filed a bill aimed at speeding up the process of approving building and curb-cut permits. Prompted by complaints from residents and developers about the often lengthy approvals process, the bill would set a 30-day time limit for the county's Department of Public Works to report to the county Planning Commission and applicable municipality with approval, disapproval or approval subject to stated conditions.
Under the proposed legislation, sponsored by Deputy Presiding Officer Howard Kopel, county fees associated with the building permit application will be reduced by 25 percent and a further 25 percent every 10 business days thereafter that the report is late.
If fees were collected previously, they will be refunded, according to the bill. If the reductions result in no fees, the application shall be "deemed approved" so long as, at the time of filing, a New York State licensed professional engineer or architect certified that the proposed project plans comply with all applicable rules and regulations.
If the commissioner requests additional information or clarification from the applicant, the initial time period will be extended for the number of business days during which the commissioner is awaiting the additional information.
"Red tape and governmental delays have cost those doing business in the county, jobs and money, and that is unacceptable especially as many residents struggle with the financial impacts brought on by the pandemic," Kopel said in a written statement. "The changes we are proposing will streamline the finalization of building and curb cut permits and make it easier to get work done in the county. This will cut through the unnecessary red tape that has plagued residents and businesses."

Known as 239f, the application review by the public works department is mandated by the state to ensure stakeholders are protected from adverse impacts of construction and development.
"For years, the 239f process has been a cumbersome hurdle in spurring economic development in Nassau County," says Kyle Strober, executive director of the Association for a Better Long Island. Strober also serves as co-chair of the county's 239f Blue Ribbon Panel that's been created to examine ways to improve the approvals process.
"County Executive Curran wisely convened a blue ribbon panel to explore how best to make the process quicker and more efficient," Strober said. "Legislator Kopel's bill continues to underscore the need for reform and the panel enthusiastically welcomes suggestions and insight to better the process. In the next few days, the panel will announce its six-month progress report and will reach out to Legislator Kopel regarding his proposal."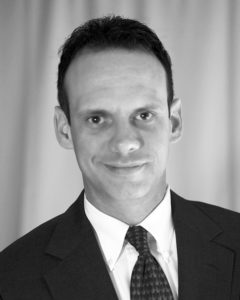 The author, John Caravella Esq., is a construction attorney and formerly practicing project architect at The Law Office of John Caravella, P.C., representing architects, engineers, contractors, subcontractors, and owners in all phases of contract preparation, litigation, and arbitration. He also serves as an arbitrator to the American Arbitration Association Construction Industry Panel. Mr. Caravella can be reached by email: John@LIConstructionLaw.com or (516)462-7051
The information provided on this website does not, and is not intended to, constitute legal advice; instead, all information, content, and materials available on this site are for general informational purposes only.  Readers of this website should contact their attorney to obtain advice with respect to any particular legal matter.  No reader, user, or browser of this site should act or refrain from acting on the basis of information on this site without first seeking legal advice from counsel in the relevant jurisdiction.  Only your individual attorney can provide assurances that the information contained herein – and your interpretation of it – is applicable or appropriate to your particular situation.  Use of, and access to, this website or any of the links or resources contained within the site do not create an attorney-client relationship between the reader, user, or browser and website authors, contributors, contributing law firms, or committee members and their respective employers.
Long Island Construction Law did not create this content. This content was created by David Winzelberg and was published to the Long Island Business News on December 9th, 2020.