ARBITRATION IN THE TIME OF COVID:
THE SURPRISING BENEFITS OF VIRTUAL ARBITRATION
COVID-19 has not only created a public health crisis but thrown the legal profession into chaos. Some proceedings and legal remedies have been put on hold indefinitely. On the other hand, COVID-19 has compelled government and private organizations, attorneys, and litigants to innovate new ways of doing business to minimize COVID-related disruptions.
One such innovation has been the advent of conducting busines virtually, a process I experienced first-hand in a recent virtual arbitration hearing.
Some parties might mistrust virtual arbitration, and in fact one party opposed my recent arbitration being conducted virtually. The fear was that questioning of witnesses would be difficult if witnesses and questioning attorneys were not together in person. In practice, however, counsel were able to interact successfully with witnesses via virtual means without a noticeable disconnect. As arbitrator, I was able to gauge the witnesses' demeanors and credibility as easily via screen sharing as I would have been in person. Ultimately, even the party that originally opposed virtual arbitration conceded in short order that the virtual arbitration process worked surprisingly well.
In addition to being a suitable alternative, I found that virtual arbitration was in fact superior to in-person arbitration in some ways. As in-person arbitrator at the head of a table with parties shuffling exhibits and binders, it can sometimes be challenging for me to clearly note all the fine points under discussion. When the arbitration was conducted virtually and used screen sharing for exhibits, I could easily track evidence and documents as they were discussed and focus on the testimony.

Finally, virtual arbitration affords parties a larger pool of resources without increased costs. Because arbitrators and experts can participate virtually, parties can select arbitrators and experts nationwide rather than in one particular geographic area. Initially, this ability to select from a wider field of candidates should eliminate any concerns with selecting from among local arbitrators with business dealings or contractual ties that could create conflicts of interest; an impartial arbitrator is all but guaranteed.
Additionally, parties can select arbitrators and experts for their qualifications regardless of geographic location, allowing them to select the most qualified candidates. The latter should prove especially beneficial in the context of larger commercial or complex construction disputes for which experienced arbitrators and experts may not be available in some jurisdictions. While utilizing such out-of-jurisdiction resources might normally impose prohibitive travel and arbitration costs on some claimants, the use of virtual technology all but eliminates such costs.
Considering the particular benefits of virtual arbitration, both arbitrators and parties should consider this means of prosecuting disputes. The practical reality of arbitrating virtually should quickly allay any misgivings, and the benefits can be realized through the use of technology that is easily accessible to most parties. In a time when COVID-19 is resurging in the United States and in-person legal proceedings may again be delayed, the usage of virtual arbitration could potentially turn crisis into opportunity.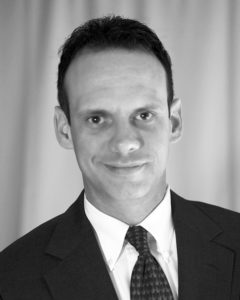 John Caravella Esq., is a construction attorney and formerly practicing project architect at The Law Office of John Caravella, P.C., representing architects, engineers, contractors, subcontractors, and owners in all phases of contract preparation, litigation, and arbitration across New York and Florida. He also serves as an arbitrator to the American Arbitration Association Construction Industry Panel. Mr. Caravella can be reached by email: John@LIConstructionLaw.com or (631) 608-1346.
The information provided on this website does not, and is not intended to, constitute legal advice; instead, all information, content, and materials available on this site are for general informational purposes only.  Readers of this website should contact their attorney to obtain advice with respect to any particular legal matter.  No reader, user, or browser of this site should act or refrain from acting on the basis of information on this site without first seeking legal advice from counsel in the relevant jurisdiction.  Only your individual attorney can provide assurances that the information contained herein – and your interpretation of it – is applicable or appropriate to your particular situation.  Use of, and access to, this website or any of the links or resources contained within the site do not create an attorney-client relationship between the reader, user, or browser and website authors, contributors, contributing law firms, or committee members and their respective employers.