Everyone knows that time is money, and in particular this is true with New York construction contracts. It is also well known that delays are often part of the construction reality, along with change orders and extras. Delays impact owners, contractors and subcontractors.
As the consequence of delays, in the form of increased costs for all parties, and postponed project completion, can effect numerous parties, it is important to determine the cause for the delay, and whether any party is entitled to recover damages for the delay. Under New York Law, delays are classified in two broad categories, excusable delays and non-excusable delays.
Excusable Delays:
Often protections for contractors are added to New York Construction Contracts, protecting the contractor from liability for any delays or failure to perform, caused by factors beyond the control of the contractor, provided that no fault or negligence on the contractor's part is present. some Excusable Delays include:
Acts of God
Strikes and Labor Disputes
Owner-Caused
Sovereign Acts
Subcontractor's and Supplier's Delays
An excusable type delay provides the contractor generally with an extension in the contract time, and possibly an increase in compensation as may be caused by the delay. Whether additional compensation is due to the contractor, however, is based on whether the excusable delay is determined to be a compensable excusable delay, or a non-compensable excusable delay.
Acts of god, unusual weather, and labor disputes are examples of non-compensatory excusable delays as they will provide the contractor with additional contract time to complete the work as the only available remedy.
Owner caused interference, defective design, as well as contract changes and extras are examples of compensable excusable delays, and will provide the contractor with additional project completion time and funds.
            Non-Excusable Delays         
Non-Excusable delays are those caused by the contractor himself, and contractor is thereby unable to seek additional contract time or funds for the delays contractor has caused. Failing to timely commence work, poor workmanship, failure to provide proper equipment, and the failure to progress or properly coordinate the work are some examples of non-excusable delays.

No discussion of New York construction contract delay claims would be complete however without mention of the No Damage for Delay clause. Originally owners sought protection from the financial risks of delay damages, and clauses seeking to remove this as grounds of owner liability were introduced. Often times the contractor would then also incorporate those terms and the same protection would be provided to the contractor from its subcontractors.
These clauses however do not have uniform praise from attorneys, or even consistent application by the courts. Those in favor of these clauses might say that they provide to the owner a method of achieving financial stability on the project, otherwise owner would not be able to determine with any reasonable certainty the full cost of the construction. Those in opposition to these clauses might state that they serve to artificially inflate costs as contractors who bid competitively on a project containing this term must include a 'contingency factor' in its bid to cover delay expenses. Some other contractors may even be unwilling to bid any work under this condition at all.
Generally in New York, recovery of wide ranging damages may be prevented by the court's enforcement of such a clause, as long as the parties anticipated the delay at the time of contract signing. If it can be established that a particular delay was beyond the contemplation of the parties at contract signing, New York courts will not enforce this clause. Exceptions to enforcement exist, such as where the owner's intentional wrongdoing is the cause of the delay, among others.
Your comments and future article topic suggestions are invited in the field below.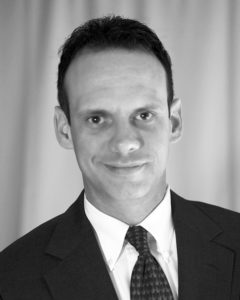 John Caravella Esq., is a construction attorney and formerly practicing project architect at The Law Office of John Caravella, P.C., representing architects, engineers, contractors, subcontractors, and owners in all phases of contract preparation, litigation, and arbitration across New York and Florida. He also serves as an arbitrator to the American Arbitration Association Construction Industry Panel. Mr. Caravella can be reached by email: John@LIConstructionLaw.com or (631) 608-1346.
The information provided on this website does not, and is not intended to, constitute legal advice; instead, all information, content, and materials available on this site are for general informational purposes only.  Readers of this website should contact their attorney to obtain advice with respect to any particular legal matter.  No reader, user, or browser of this site should act or refrain from acting on the basis of information on this site without first seeking legal advice from counsel in the relevant jurisdiction.  Only your individual attorney can provide assurances that the information contained herein – and your interpretation of it – is applicable or appropriate to your particular situation.  Use of, and access to, this website or any of the links or resources contained within the site do not create an attorney-client relationship between the reader, user, or browser and website authors, contributors, contributing law firms, or committee members and their respective employers.