Many construction contracts in New York make reference to how or why one or both parties are provided the right to terminate the agreement. One such typical form of termination, 'Termination for Convenience', may be provided.
Under New York construction law, an owner may be provided the right to terminate by contract, and courts will view this as an absolute right of the owner, and it is wholly enforceable.[1] Further, the owner is not required to act in good faith, and this right remains enforceable even in the Owner's lack of good faith in its actions.
For a contractor working under a construction contract containing such a provision, the owner is not required to allow the contractor to complete the work, or pay its damages for termination,[2] which can be quite inconvenient to the contractor.

A typical termination for convenience clause provides the Owner the right to " . . . abandon, postpone, or terminate the work or any part thereof, for any . . . reason, including the failure of the [contractor] and [owner] to agree upon the pricing of the work in accordance with [the contract] . . ." upon proper notice to the contractor.[3]
'Convenience' is defined as the 'quality of being personally convenient or suitable or well adapted to one's easy action or performance of functions[4]. And similarly, a parties' motives or motivations for such actions are irrelevant.
Recovery for a contractor under a typical termination for convenience clause in New York is generally limited to:
Actual costs incurred up to the effective date of termination;
Costs for settling and paying claims arising from the termination; and
Any rate of profit and overhead on the above allowed by contract.
Such a termination may prove costly and unexpected to any contractor working under such a contract without an understanding of the potential ramifications. Contractors are always encouraged in seeking legal opinion prior to entering any New York construction contracts with unfamiliar terms and conditions to avoid unintended consequences.
Your comments and future article topic suggestions are invited in the field below.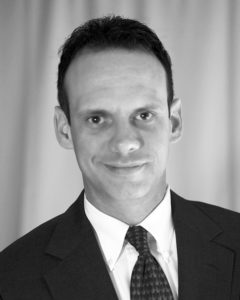 The author, John Caravella Esq., is a construction attorney and formerly practicing project architect at The Law Office of John Caravella, P.C., representing architects, engineers, contractors, subcontractors, and owners in all phases of contract preparation, litigation, and arbitration across New York and Florida. He also serves as an arbitrator to the American Arbitration Association Construction Industry Panel. Mr. Caravella can be reached by email: John@LIConstructionLaw.com or (631) 608-1346.
The information provided on this website does not, and is not intended to, constitute legal advice; instead, all information, content, and materials available on this site are for general informational purposes only.  Readers of this website should contact their attorney to obtain advice with respect to any particular legal matter.  No reader, user, or browser of this site should act or refrain from acting on the basis of information on this site without first seeking legal advice from counsel in the relevant jurisdiction.  Only your individual attorney can provide assurances that the information contained herein – and your interpretation of it – is applicable or appropriate to your particular situation.  Use of, and access to, this website or any of the links or resources contained within the site do not create an attorney-client relationship between the reader, user, or browser and website authors, contributors, contributing law firms, or committee members and their respective employers.
[1] Provided that the Owner is not the federal government. Additional conditions apply to Federal contracts.
[2] Niagara Mohawk Power Corp. v. Graver Tank & Mfg. Co., 470 F.Supp. 1308
[3] Providing written notice to the contractor of termination is required for the convenience clause to be enforceable pursuant to Niagara Mohawk Power Corp. v. Graver Tank & Mfg. Co
[4] G & R Elec. Contractors, Inc., v. State, 130 Misc. 2d 661.
This is a general information article and should not be construed as legal advice or a legal opinion.  Readers are encouraged to seek counsel from a construction lawyer for advice on a particular circumstance.