When it comes to a complex construction agreement, it's typical practice to include specific terms within the contract relating to Trust and Confidence, and Fiduciary duties. Normally, a Fiduciary takes action as a trustee within the contract or agreement and are chosen to act on behalf of their client and make decisions for them when needed. With that said, what happens if you can no longer trust your trustee?
According to Black's Law Dictionary, a Fiduciary is a person holding the character of a trustee in respect to the trust and confidence involved, who has the rights and powers to be exercised for the benefit of another person. The most common fiduciary/client relations are usually a lawyer and a client, a trustee and a beneficiary and lastly, a principal and an agent.
Fiduciary or not, there can always be a breach of duty, just like any other construction agreement. The signs of a breach of fiduciary duty are the typical "breach of contract" factors we all know of. These include fraud, misrepresentation, unfair competition, law violations, under the table business dealings, acts that do not benefit the client, and more.
Working under a contract involving standards of care and failing to maintain such standards can result in serious liabilities. Consequences for breaching fiduciary duty can lead to compensative and punitive damages, as well as potential professional consequences.

For example, in a 2009 Queens County Supreme Court Case, Doo v. Sie-En Yu, Plaintiff David Doo commenced an action against several former and current members of the board managers of the Park Regent Condominium, alleging various acts such as willful misconduct, fraud and breach of their fiduciary duty as directors. Also in 2009, Baker v. Andover Assoc. Management Corp, Plaintiff suffered losses in connection with her $1,000,000.00 investment due to the defendants breach of fiduciary duty to her and engaged in gross negligence by permitting funds to be controlled by a separate investment firm she had no relationship with.
In conclusion, breach of fiduciary duty and violation of trust and confidence can be damaging to you, as the client, and to the figurehead you trusted. If you feel that your trust and confidence has been ruptured, you should immediately reach out to your contract providing attorney for details.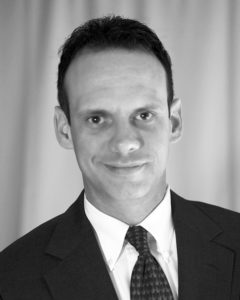 The author, John Caravella Esq., is a construction attorney and formerly practicing project architect at The Law Office of John Caravella, P.C., representing architects, engineers, contractors, subcontractors, and owners in all phases of contract preparation, litigation, and arbitration across New York and Florida. He also serves as an arbitrator to the American Arbitration Association Construction Industry Panel. Mr. Caravella can be reached by email: John@LIConstructionLaw.com or (631) 608-1346.
The information provided on this website does not, and is not intended to, constitute legal advice; instead, all information, content, and materials available on this site are for general informational purposes only.  Readers of this website should contact their attorney to obtain advice with respect to any particular legal matter.  No reader, user, or browser of this site should act or refrain from acting on the basis of information on this site without first seeking legal advice from counsel in the relevant jurisdiction.  Only your individual attorney can provide assurances that the information contained herein – and your interpretation of it – is applicable or appropriate to your particular situation.  Use of, and access to, this website or any of the links or resources contained within the site do not create an attorney-client relationship between the reader, user, or browser and website authors, contributors, contributing law firms, or committee members and their respective employers.
_____________________
(References)
Blacks Law Dictionary
The Law Dictonary (.org)
Up Counsel (.com)
Casemine.com 6179/2009
Casemine.com 9965/2009