Under New York construction law, much emphasis is placed on the "improvement" of real property (real estate). Indeed reference to improvements are often found in New York construction contracts, and establishing an improvement is required for a contractor to establish a valid lien on a privately owned project. But what specifically are the ins and outs?
For a party to be eligible for lien rights in New York, their labor must have improved the real property, pursuant to §3, New York Lien Law. The Lien Law defines improvement as "the demolition, erection, alteration or repair of any structure upon, connected with, or beneath the surface of, any real property and any work done upon such property or materials furnished for its permanent improvement."[i] (emphasis added).
For example, the list of work qualifying as an improvement is continually growing and expanding through court interpretation. The drawings (including preliminary drawings) produced by architects, engineers, and surveyors are deemed improvements.[ii] Lighting fixtures are considered improvements, but light bulbs are not an improvement.[iii]

The reasonable rental value of equipment and trailers actually used on the work,[iv] the value of compressed gasses used by welders on the work, as well as the value of fuel and oil used by machinery at the construction site are all considered improvements and may be claimed in the value of a lien.
The mere acceptance of construction debris, however, at a disposal yard is not deemed to be an improvement establishing lien rights to property.[v] Similarly, neither does the installation of modular workstations, where the contractor "did not demolish, erect or alter any structure, or perform work or furnish materials for its permanent improvement."[vi] (emphasis added).
Through the provisions of the New York Lien Law, as well as numerous cases decided by the courts, the determination of whether work performed qualifies as an improvement or not is largely based on whether the work is intended to be a permanent benefit to the property.
The permanency the courts look to in making the above determination is not necessarily based on a certain number of years for which the improvement is expected to last, however. Permanency in the work is established where the improvement becomes part of the property.[vii]
Courts in New York will also require that, in addition to the work having permanence, the contractor is also required to substantially complete their contract work. If the work performed for which a lien is sought is not substantially complete, or has been completed below industry standards, the lien will be vacated.[viii]
Your comments and article topic suggestions are invited in the field below.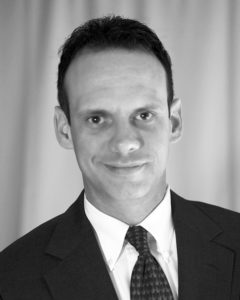 The author, John Caravella Esq., is a construction attorney and formerly practicing project architect at The Law Office of John Caravella, P.C., representing architects, engineers, contractors, subcontractors, and owners in all phases of contract preparation, litigation, and arbitration across New York and Florida. He also serves as an arbitrator to the American Arbitration Association Construction Industry Panel. Mr. Caravella can be reached by email: John@LIConstructionLaw.com or (631) 608-1346.
The information provided on this website does not, and is not intended to, constitute legal advice; instead, all information, content, and materials available on this site are for general informational purposes only.  Readers of this website should contact their attorney to obtain advice with respect to any particular legal matter.  No reader, user, or browser of this site should act or refrain from acting on the basis of information on this site without first seeking legal advice from counsel in the relevant jurisdiction.  Only your individual attorney can provide assurances that the information contained herein – and your interpretation of it – is applicable or appropriate to your particular situation.  Use of, and access to, this website or any of the links or resources contained within the site do not create an attorney-client relationship between the reader, user, or browser and website authors, contributors, contributing law firms, or committee members and their respective employers.
---