Is the prompt payment act at odds with public policy? In both general litigation and construction litigation, courts generally give parties great freedom to contract. Thus, New York's policy is to enforce arbitration agreements in construction contracts.[i] Conversely, New York courts do not usually force parties into arbitration unless their contract expressly requires it.[ii]
Contrary to the general rule, New York's Prompt Payment Act[iii] mandates arbitration regardless of the parties' contract. Specifically, the Prompt Payment Act provides for unpaid contractors or subcontractors to commence expedited arbitration to resolve payment disputes.[iv] The Act declares void and unenforceable any contract term "stating that expedited arbitration as expressly as provided for … [by the Act] is unavailable to one or both parties."[v]

New York courts have interpreted the Prompt Payment Act's language to undo any contract term that denies arbitration. In Matter of Capital Siding & Constr., LLC (Alltek Energy Sys., Inc.), an appeals court found the parties' contractual choice of litigation unenforceable.[vi] Rather than ordering litigation as the parties' contract provided, the court allowed arbitration to go forward. Following Capital Siding, the New York County Supreme Court has similarly invalidated litigation provisions in favor of arbitration.[vii] These decisions effectively create an arbitration agreement where none existed, regardless of the parties' wishes stated in the contract.
As you can see, the Prompt Payment Act is at odds with general freedom of contract, including freedom to choose (or reject) arbitration. While freedom of contract is undeniably public policy, other public policy considerations favor mandatory arbitration. The legislature cited to the policy and purpose underlying the Act of expediting payment to contractors.[viii] That purpose is served by affording the mechanism of arbitration, which is considerably quicker than litigation in the courts. Ultimately, the legislature is empowered to override existing law or make exceptions, and regardless of which policy we find most compelling, the Prompt Payment Act is a fact in New York construction law.
---
[1] See, e.g., CPLR § 7501.
[1] Matter of Marlene Inds. (Carnac), 45 N.Y.2d 327,333 (1978).
[1] Gen. Bus. Law §§ 756 et seq.
[1] Gen. Bus. Law § 756-b(3)(c).
[1] Gen. Bus. Law § 757.
[1] 138 A.D.3d 1265 (3d Dep't 2016).
[1] Dakota, Inc. v. Nicholson & Galloway, Inc., 2019 N.Y. Slip. Op. 30270(U) (Jan. 30, 2019).
[1] Gen. Bus. Law § 756-a.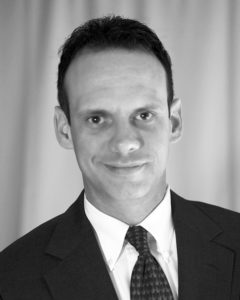 The author, John Caravella Esq., is a construction attorney and formerly practicing project architect at The Law Office of John Caravella, P.C., representing architects, engineers, contractors, subcontractors, and owners in all phases of contract preparation, litigation, and arbitration across New York and Florida. He also serves as an arbitrator to the American Arbitration Association Construction Industry Panel. Mr. Caravella can be reached by email: John@LIConstructionLaw.com or (631) 608-1346.
The information provided on this website does not, and is not intended to, constitute legal advice; instead, all information, content, and materials available on this site are for general informational purposes only.  Readers of this website should contact their attorney to obtain advice with respect to any particular legal matter.  No reader, user, or browser of this site should act or refrain from acting on the basis of information on this site without first seeking legal advice from counsel in the relevant jurisdiction.  Only your individual attorney can provide assurances that the information contained herein – and your interpretation of it – is applicable or appropriate to your particular situation.  Use of, and access to, this website or any of the links or resources contained within the site do not create an attorney-client relationship between the reader, user, or browser and website authors, contributors, contributing law firms, or committee members and their respective employers.