Construction contracts could be challenging and difficult to read but learning the basic terms can really make a difference. On October 17th, John Caravella was invited to speak at the AIA Contract Document Workshop where he was able to share his knowledge about Construction Contract Interpretation and Fundamentals. In this specific article, we share simplified definitions of commonly used words within a construction agreement as well as exploring the law of Construction Contract Interpretation.
Contract Terminology
Parties:
– The persons and/or entities making a construction contract with each other
– Examples of this include:
a) owners, contractors, subcontractors, architects, and construction managers
– Parties have more contract rights than non-parties, who cannot usually enforce the contract
Consideration:
– Things of value which parties exchange according to the construction contract. Necessary to form a binding contract.
– Examples of this include:
a) Money: Contractor or architect paid by the owner for services
b) Labor: owner receives architect's designs or contractor's construction services in exchange for money
Term:
– Has several meanings in contract law
– May refer to any provision contained within a construction contract
– May also refer to time (i.e. the period during which the construction contract is in effect of the period during which the construction contract is required to be completed)
Performance:
– The fulfilling of duties according to the construction contract
– Examples of this include:
a) owner making a payment, a contractor providing construction services, architect preparing plans.
Substantial Performance:
– Refers to a situation in which the contractor has not completely or fully performed the construction contract but where performance has been close enough that it would be unfair to preclude the contractor from recovery altogether
– An example is where a contractor makes a minor deviation from plans that did not cause harm to the owner
Breach:
– The failure of a party to fulfill a duty under the construction contract
– Examples of this include:
a) owner's failure to make a payment, architects provision of defective plans or failure (where required) to oversee contractor's work, contractor's failing to complete a project or build in accordance with plans or failing to pay subcontractors
Remedies:
– Ways in which an injured party can seek redress for another part's wrongful conduct
– Examples of this include:
a) Monetary damages
b) Equitable relief (such as rescission or cancellation of contract or reformation of contract); and
c) Injunctive relief (such as restraining a party from performing an act or requiring a party to perform an act)
Damages:
– An award of money to redress an injured party (make the party whole) for an injury
– Examples of this include:
a) A court ordering an owner to make payment to an unpaid contractor; and
b) Court awarding money to an owner for costs to complete a contract abandoned by the contractor or to correct defective work by a contractor.

Construction Contract Interpretation
Primary Consideration in Interpretation:
Is the contract ambiguous, meaning can its wording be subjected to more than one meaning?
Courts have limited authority to interpret unambiguous contracts
Rules of Construction:
Courts try to give effect to each word and phrase in the contract. Every word is there for a purpose and should be considered when interpreting.
One the other hand, courts avoid adding words to the contract.
Words and phrases are given their plain and ordinary (i.e. every day) meaning.
In determining the plain and ordinary meaning of a word, the court may look to dictionary definitions.
Court will try to find an enforceable contract if at all possible.
The goal is always to put into effect the intent of the parties at the time the contract was made (rather than the position they take during litigation).
To determine intent, a court may look to other sections of the contract, the purpose of the parties in making the contract, and facts and circumstances known to the parties when they made the contract.
Under the doctrine of contra proferentem, contracts are generally (but not always) construed against the party who drafted them (i.e. when in doubt, courts adopt the interpretation proposes by the party who did not draft contract). Note: this rule is not applicable where both parties were sophisticated business entities, were represented by counsel, and negotiated the written contract.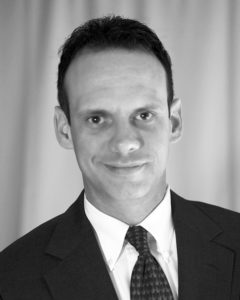 John Caravella Esq., is a construction attorney and formerly practicing project architect at The Law Office of John Caravella, P.C., representing architects, engineers, contractors, subcontractors, and owners in all phases of contract preparation, litigation, and arbitration across New York and Florida. He also serves as an arbitrator to the American Arbitration Association Construction Industry Panel. Mr. Caravella can be reached by email: John@LIConstructionLaw.com or (631) 608-1346.
The information provided on this website does not, and is not intended to, constitute legal advice; instead, all information, content, and materials available on this site are for general informational purposes only.  Readers of this website should contact their attorney to obtain advice with respect to any particular legal matter.  No reader, user, or browser of this site should act or refrain from acting on the basis of information on this site without first seeking legal advice from counsel in the relevant jurisdiction.  Only your individual attorney can provide assurances that the information contained herein – and your interpretation of it – is applicable or appropriate to your particular situation.  Use of, and access to, this website or any of the links or resources contained within the site do not create an attorney-client relationship between the reader, user, or browser and website authors, contributors, contributing law firms, or committee members and their respective employers.