Any property owner considering construction work will want reassurance that the work will be done well, and will be free of defects for a specified time frame. Many contractors even include a warranty clause in their contract. Such warranties (also called guarantees) require the contractor to correct any defects through additional work on the project over the specified time. What are some of the specific factors within Construction Warranties?
Warranties under New York law may be found where they are expressly given, as in the example of the contractor above; but may also be implied through the conduct of the parties, or by operation of the law. For example, if the contractor agreement did not contain any warranty clause, the owner would be able to bring a legal action against the contractor for breach of warranty or contract within six years of project substantial completion under the New York Uniform Commercial Code. Many property owners may be surprised to learn that they may actually be better protected with no warranty provision in the agreement, over one that states coverage for a shorter time frame.
Factors such as representations made, either by the contractor or supplier, in any printed materials may create an additional express warranty. Since these tend to be fact specific and will vary from project to project, they can exist on a case by case basis. Further, warranties can also be implied in the law, based either on legislation or the actions of the parties involved. The New York Appellate Division, in the matter of Lange v. Blake, established the existence of an implied warranty where a contractor makes representations of specific knowledge or skill, in their ability to perform the project work.
When the subject of construction is a new home, however, New York law provides an additional 'Housing Merchant' warranty that applies to the construction of a new residence. Originally stemming from a 1988 court finding, this was later made part of Article 36-B of the NY General Business Law and provides

The home will meet or exceed building code requirements;
In the absence of any defined standard, the home must be constructed with workmanship and materials that meet or exceed locally accepted building practice standards;
one year from the warranty date the home will be free from defects due to a failure to have been constructed in a skillful manner;
Two years from the warranty date the plumbing, electrical, heating, cooling and ventilation systems of the home will be free from defects due to a faulty installation;
and six years from the warranty date the home will be free of material defects.
Whether a 'Housing Merchant' warranty will apply to any specific property is based on numerous factors, including whether the land is already owned by the owner, or if the builder is selling the lot and new home together. Also, the homeowner may be required to provide advance notice to the contractor before being able to bring an action for violation of such warranty. For specific advice on your individual warranty or construction concern, it may be wise to seek independent legal opinion. This article is not intended to provide legal advice or opinion.
This is a general information article and should not be construed as legal advice or a legal opinion. The content above has been edited for conciseness and additional relevant points are omitted for space constraints. Readers are encouraged to seek counsel from a construction lawyer who has experience with Long Island construction law for advice on a particular circumstance.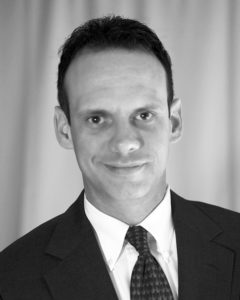 The author, John Caravella Esq., is a construction attorney and formerly practicing project architect at The Law Office of John Caravella, P.C., representing architects, engineers, contractors, subcontractors, and owners in all phases of contract preparation, litigation, and arbitration across New York and Florida. He also serves as an arbitrator to the American Arbitration Association Construction Industry Panel. Mr. Caravella can be reached by email: John@LIConstructionLaw.com or (631) 608-1346.
The information provided on this website does not, and is not intended to, constitute legal advice; instead, all information, content, and materials available on this site are for general informational purposes only.  Readers of this website should contact their attorney to obtain advice with respect to any particular legal matter.  No reader, user, or browser of this site should act or refrain from acting on the basis of information on this site without first seeking legal advice from counsel in the relevant jurisdiction.  Only your individual attorney can provide assurances that the information contained herein – and your interpretation of it – is applicable or appropriate to your particular situation.  Use of, and access to, this website or any of the links or resources contained within the site do not create an attorney-client relationship between the reader, user, or browser and website authors, contributors, contributing law firms, or committee members and their respective employers.