This is a continuing article series on Construction Defects in New York, These include an introduction (part 1), design defects (part 2), defective construction (part 3), improper materials (part 4), improper installations (part 5) and finally important time limitations which apply to seeking legal action for defective construction in New York (part 6).
Construction defects relating to materials can also be based on their installation. If products are installed incorrectly this can result in an unacceptable condition to the project owner.
(Subcontractors would be wise to always review and follow the manufacturer's installation instructions for the materials they are installing). Plumbing installations are often examples of improper installation. Although the type of pipes used may be correct to the contract, significant plumbing problems could result if they are not pitched correctly in their installation.
Improper installations also pose a large risk of liability to the architects or engineers who are contracted to supervise the work. For example, an engineer was found liable for the installation of faulty anchor bolts when the engineer was aware of this improper installation and this defect caused a steel column to fall, resulting in the death of a construction worker.[1]
Often issues relating to leaking roofs are split between those claiming materials to be defective and those claiming defective installation are the cause of the leak. A good example of how poor installation techniques on the part of the roof installer can create a defective roof can be seen in this youtube video, where a roof installation is examined to determine cause of leakage.

One of the most common reasons for skylight leaks is poor fitting due to inadequate installation. Installing a skylight requires precision and skill, as generally is beyond the skill level of most homeowners and should be done by a roofing professional.
The determination of whether a faulty condition is the result of defective materials or is the result of defective installation can only be made by qualified engineering inspections. Should any legal claims be necessary to recover these resulting damages, a written engineering report is the best method for establishing the defective conditions. Engineering reports of defective construction can be submitted to the court as evidence and your engineer can provide testimony as to their findings of the defective conditions observed. This testimony can include their recommendations on how best to correct these defects.
Your comments and article topic suggestions are invited in the field below.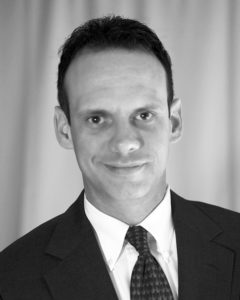 The author, John Caravella Esq., is a construction attorney and formerly practicing project architect at The Law Office of John Caravella, P.C., representing architects, engineers, contractors, subcontractors, and owners in all phases of contract preparation, litigation, and arbitration across New York and Florida. He also serves as an arbitrator to the American Arbitration Association Construction Industry Panel. Mr. Caravella can be reached by email: John@LIConstructionLaw.com or (631) 608-1346.
The information provided on this website does not, and is not intended to, constitute legal advice; instead, all information, content, and materials available on this site are for general informational purposes only.  Readers of this website should contact their attorney to obtain advice with respect to any particular legal matter.  No reader, user, or browser of this site should act or refrain from acting on the basis of information on this site without first seeking legal advice from counsel in the relevant jurisdiction.  Only your individual attorney can provide assurances that the information contained herein – and your interpretation of it – is applicable or appropriate to your particular situation.  Use of, and access to, this website or any of the links or resources contained within the site do not create an attorney-client relationship between the reader, user, or browser and website authors, contributors, contributing law firms, or committee members and their respective employers.
[1] Clemens v. Benzinger, 211 A.D. 586, 207 N.Y.S. 539 (4th Dep't 1925).
This is a general information article and should not be construed as legal advice or a legal opinion.  Readers are encouraged to seek counsel from a construction lawyer for advice on a particular circumstance.