As of 2016, there have been over 1.3 million solar panels installed on over 6,560,000 households in the United States. Arizona is the largest state utilizing residential solar energy. If solar energy seems to be so popular, why aren't we all contributing to the environment? Just like any other construction job, solar panels and their installs have both pros and cons. These pros and cons can stretch from high costs to home damages, to even insurance premium increases. Whether you are a veteran homeowner or a first time home owner, is it really worth it to utilize residential solar energy?
Visit our Solar Dispute page to learn more about our services regarding Solar Energy.
Listed below are the top four pros of applying solar panels to your home.
Reduces electric bills: The average American saves around $100 – $120 a month while using solar energy.
Increase the value of your home: Whether solar panels on your home have been purchased or leased, having solar energy can increase the value from $18,000 – $29,000.
A beautiful future: Residential Solar Energy helps improve the environment and reduce carbon emissions.
Tax and State Credits: Depending on where you live in the United States, you could easily receive a federal tax credit of 30% and a state tax credit of 25%. For New York State, your state credit would be 25%.

Listed below are the top five cons of applying solar panels to your home.
Roof Specs: Solar Panels do not work for all types of roofs. Depending on your roofs shape and size, Solar Panels may produce little to no energy. Also, if you have an older roof, the weight of the system could cause roof clasping, and rain leakage risks.
Relocating: If you plan on moving and selling your home, you may want to avoid solar panels. Most panels are by lease and not ownership. Finding somebody to purchase your home in addition to finishing your lease agreement with a solar energy company may not be the best decision.
Leasing vs. Ownership: If a residential solar energy company does not provide leasing, purchasing solar panels up front, or even taking out an additional loan could be very costly. The average one solar panel could cost up to $3,000.00
Reputable Companies: Finding a reputable company and receiving a reasonable quote could be challenging. Always make sure you find a certified, established business.
Property Damage: If a solar contractor is not certified, or inexperienced, this could lead to severe roof damage, which could cost you time, additional costs, and higher homeowner insurance premiums.
Finding truthful facts about Solar Panels could be difficult, even in today's age of internet resources. When learning more about residential solar energy, a great reference is energysage.com. Energy Sage is a community website that caters to all things that include solar energy. Within the website, you can reference local quotes in your area for residential solar panels, find more research about your upcoming project and view frequently asked questions, calculate your estimated savings when switching to solar energy, find loans and financing options specifically for solar energy opportunities, and shop smart energy household products.
As it shows, switching to solar energy for your residential property has its ups and its downs. Though solar energy is not for everybody, coming to the understanding of need vs. want plays a big part in this decision. For California residents, a new state mandate to take effect in 2020, all new construction homes are required to utilize solar energy. Will this be the new normal for other states within the USA?
All Resources, EnergySage(.com), 2009-2018
Julissa Trevino, Smithsonian Magazine, California Now Requites Solar Panels on Most New Homes, May 11th, 2018
Ivan Penn, The New York Times, California Will Require Solar Power for New Homes, May 9th, 2018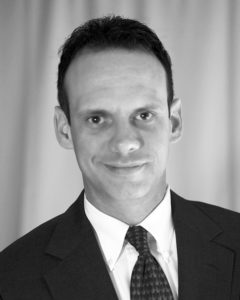 The author, John Caravella Esq., is a construction attorney and formerly practicing project architect at The Law Office of John Caravella, P.C., representing architects, engineers, contractors, subcontractors, and owners in all phases of contract preparation, litigation, and arbitration across New York and Florida. He also serves as an arbitrator to the American Arbitration Association Construction Industry Panel. Mr. Caravella can be reached by email: John@LIConstructionLaw.com or (631) 608-1346.
The information provided on this website does not, and is not intended to, constitute legal advice; instead, all information, content, and materials available on this site are for general informational purposes only.  Readers of this website should contact their attorney to obtain advice with respect to any particular legal matter.  No reader, user, or browser of this site should act or refrain from acting on the basis of information on this site without first seeking legal advice from counsel in the relevant jurisdiction.  Only your individual attorney can provide assurances that the information contained herein – and your interpretation of it – is applicable or appropriate to your particular situation.  Use of, and access to, this website or any of the links or resources contained within the site do not create an attorney-client relationship between the reader, user, or browser and website authors, contributors, contributing law firms, or committee members and their respective employers.