Everybody loves an exciting renovation project. Whether it's finishing floors, replacing drywall, or even as simple as painting the walls. When it comes to such projects, there will be debris left behind. Construction waste is any "trash" on a job site from leftover materials. Some of these materials could contain harmful chemicals such as lead, mercury, asbestos and even live wires and sharp, dangerous objects. Discarding and eliminating leftover construction waste properly is extremely important for your safety, and even the surrounding environment. Construction waste comes in many different forms. The most common forms are listed below.
Concretes, Bricks and Ceramics
Wood, Glass and Plastics
Coal and Tar mixtures
Metallic Wastes such as Electrical Wires and Cables
Asbestos containing Insulation and Fibers
Paint Cans and Adhesive Containers
Though construction waste can contain harmful chemicals that can destroy the body, it can also be physically dangerous as well. In a recent New York court case, Rossi against J.T. Magen & Company, Plaintiff Robert Rossi requested judgment in his favor, when he tripped and fell on debris at a construction site within the buildings premises. Situations like this often happen on commercial land and properties. According to Labor Law §§ 200, 240 & 241, when a worker is injured due to violations caused by demolitions, renovations or alterations of structures, the worker may be entitled to recover damages regardless of who was responsible for the accident.

As far as the harmful chemicals that lay within construction waste, Asbestos seems to be the most common, and most dangerous. According to the New York State Asbestos Code, this specifically protects the public from exposure to asbestos fibers, which can cause cancer. This law requires that all work in removing asbestos, to be done by trained workers, following special procedures and clean up, so the asbestos does not spread into the air. If a demolition or remodel is planned, the owner and project managers are required to determine whether asbestos is present, and what the plan is to remove the chemical in a safe fashion. Failure to remove known asbestos could result in endless amounts of fines.
According to a 2014 article regarding the former United States Military grounds, Fort Wadsworth, the hired construction crew was hit with a $67,000.00 USD fine after lying about asbestos within the structure.
If a construction company is too small to manage both construction and cleanup, as well as not having the proper certification, there are many different options of insuring that waste is cleaned up properly. Hiring a construction waste subcontractor is a great solution. You can hire them strictly and solely for your debris clean up. Referencing your town or counties construction and waste manual also supplies you with the tips and contacts needed to avoid any legal bearings that may occur. You can view the City of New York's manual here.
https://law.justia.com/cases/new-york/other-courts/2018/2018-ny-slip-op-50124-u.html
 https://www.nysenate.gov/legislation/laws/LAB
 http://nycosh.org/wp-content/uploads/2014/10/fs_33_asbestos_3_rev1.pdf
 https://www.dnainfo.com/new-york/20141006/fort-wadsworth/construction-crew-hit-with-67k-fines-after-lying-about-asbestos-city/
 http://www.nyc.gov/html/ecb/downloads/pdf/AirAsbestosPenaltySchedule.pdf 
 https://www.nysenate.gov/legislation/laws/LAB/200
 https://www.nysenate.gov/legislation/laws/LAB/240
 https://www.nysenate.gov/legislation/laws/LAB/241
 https://labor.ny.gov/formsdocs/wp/CR56.pdf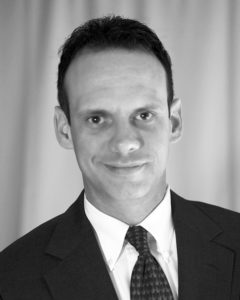 The author, John Caravella Esq., is a construction attorney and formerly practicing project architect at The Law Office of John Caravella, P.C., representing architects, engineers, contractors, subcontractors, and owners in all phases of contract preparation, litigation, and arbitration across New York and Florida. He also serves as an arbitrator to the American Arbitration Association Construction Industry Panel. Mr. Caravella can be reached by email: John@LIConstructionLaw.com or (631) 608-1346.
The information provided on this website does not, and is not intended to, constitute legal advice; instead, all information, content, and materials available on this site are for general informational purposes only.  Readers of this website should contact their attorney to obtain advice with respect to any particular legal matter.  No reader, user, or browser of this site should act or refrain from acting on the basis of information on this site without first seeking legal advice from counsel in the relevant jurisdiction.  Only your individual attorney can provide assurances that the information contained herein – and your interpretation of it – is applicable or appropriate to your particular situation.  Use of, and access to, this website or any of the links or resources contained within the site do not create an attorney-client relationship between the reader, user, or browser and website authors, contributors, contributing law firms, or committee members and their respective employers.