Despite much construction litigation, New York courts who govern Long Island construction law are agreed that an unlicensed home improvement contractor cannot recover against consumers. That has not, however, stopped unlicensed contractors from arguing exceptions to that rule. A recent court victory by John Caravella, Esq. confirms that courts remain unwilling to accept excuses from unlicensed contractors.
In Orefice v. Guma Development, homeowners sued an unlicensed contractor for defective construction. Notably, the local municipal code requires that any person doing business as a contractor be licensed by the municipality. A corporation does not require its own license if a licensed contractor is employed by the firm as a supervisor.


The contractor counterclaimed to collect allegedly unpaid monies, and the homeowners moved to dismiss counterclaims because the contractor was unlicensed. In opposition, the contractor argued that a license was unnecessary because an employee of a separate, licensed contractor supervised the work. John Caravella, Esq. argued that an employee of another entity could not satisfy the licensing requirement under the licensing law.
After considering the parties' arguments, the Nassau County Supreme Court agreed with the homeowners. The Court found that the homeowners had established that the contractor was not licensed as required by the city. In the absence of proof that a licensed individual provided the work, the Court dismissed the contractor's claims. With the efforts of the Law Offices of John Caravella, P.C. who has extensive experience with Long Island construction law, the homeowners successfully avoided $95,010 in damages claimed by the contractor for its unlicensed work.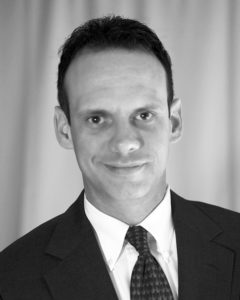 The author, John Caravella Esq., is a construction attorney and formerly practicing project architect at The Law Office of John Caravella, P.C., representing architects, engineers, contractors, subcontractors, and owners in all phases of contract preparation, litigation, and arbitration across New York and Florida. He also serves as an arbitrator to the American Arbitration Association Construction Industry Panel.
Mr. Caravella can be reached by email: John@LIConstructionLaw.com or (631) 608-1346.
The information provided on this website does not, and is not intended to, constitute legal advice; instead, all information, content, and materials available on this site are for general informational purposes only.  Readers of this website should contact their attorney to obtain advice with respect to any particular legal matter.  No reader, user, or browser of this site should act or refrain from acting on the basis of information on this site without first seeking legal advice from counsel in the relevant jurisdiction.  Only your individual attorney can provide assurances that the information contained herein – and your interpretation of it – is applicable or appropriate to your particular situation.  Use of, and access to, this website or any of the links or resources contained within the site do not create an attorney-client relationship between the reader, user, or browser and website authors, contributors, contributing law firms, or committee members and their respective employers.