When it comes to the holidays, we think of food, family and decorations, not necessarily holiday safety tips. Did it ever occur to you that decorations such as lights and candles could become dangerous? According to the ESFI, Electrical Safety Foundation International, damages from the holidays happen more than expected. Though holiday lights are traditional and festive, they should always be under close watch.
Though the holiday season represents happiness and channeling positive energy for the New Year, unfortunate events can happen without expecting they will. Below are the most important statistics reported by the ESFi, Electrical Safety Foundation International, as holiday safety tips, a helpful tool of what you should look out for.
The National Fire Protection Association indicates that 30% of all home fires and 38% of home fire deaths occur during the holiday months of December, January and February.
Around 5,800 individuals are treated annually for injuries sustained from falls involving holiday decorations. Such as, extension cords. These injuries include but are not limited to, fractures, lacerations, contusions and sprains.
An average of 260 home fires are started each year by Christmas trees. Another 150 home fires per year were caused by decorative lights.
Candles started 45% of home decoration fires.
13% of injuries caused by decorations involved children less than five years old due to electrical burns to the mouth.

According to Insuramatch.com, a leading website that covers all types of insurance questions, whatever the culprit, if your Christmas tree or other holiday decorations causes a fire in your home, your standard home insurance will cover the loss if you home is damaged or destroyed. Home insurance also covers smoke damage or any other property damage. Always check with your property insurance provider, as all companies are different.
As an example of holiday hazards, in a 2016 New York Court Case, Tenant brought personal injury action against landlord, which was NYC housing authority, for injuries he sustained when he attempted to extinguish a fire from his Christmas tree in his apartment by grabbing the burning tree with his arms. The plaintiff's argument that defendant breached a duty to the building by negligently performing its annual inspection of his apartment and failing to note that the smoke detector was no longer operational. The landlord, NYC Housing Authority, was not liable for the tenant's injuries from the burning Christmas tree and the landlord's negligence, if any, was found not to be the proximate cause of tenant's injuries.
As expected, just like every other forms of electricity, holiday lights can be just as dangerous and can lead to significant structural damage to your home as well as physical harm. If damage to your home occurs any time of the year, it is always best to reach out to your insurance company immediately for next steps. Contacting your local Construction Industry attorney is also a smart recommendation to put you on the track to restoration.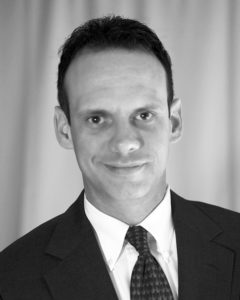 The author, John Caravella Esq., is a construction attorney and formerly practicing project architect at The Law Office of John Caravella, P.C., representing architects, engineers, contractors, subcontractors, and owners in all phases of contract preparation, litigation, and arbitration across New York and Florida. He also serves as an arbitrator to the American Arbitration Association Construction Industry Panel. Mr. Caravella can be reached by email: John@LIConstructionLaw.com or (631) 608-1346.
The information provided on this website does not, and is not intended to, constitute legal advice; instead, all information, content, and materials available on this site are for general informational purposes only.  Readers of this website should contact their attorney to obtain advice with respect to any particular legal matter.  No reader, user, or browser of this site should act or refrain from acting on the basis of information on this site without first seeking legal advice from counsel in the relevant jurisdiction.  Only your individual attorney can provide assurances that the information contained herein – and your interpretation of it – is applicable or appropriate to your particular situation.  Use of, and access to, this website or any of the links or resources contained within the site do not create an attorney-client relationship between the reader, user, or browser and website authors, contributors, contributing law firms, or committee members and their respective employers.