When homeowners are ready to get the ball rolling with their new construction project, excitement and happy emotions usually take over when signing the construction agreement. With that said, however, there is an important relationship from start through final completion with your contractor, and significant issues could develop. When advising in breach of contract and contract termination cases, there are five examples all homeowners should look out for before pulling the trigger, that may justify your agreements termination.
Defective Work: We all make mistakes, but how much are we willing to overlook them? If your contractor says he specializes in flooring, but your floor comes out slanted and skewed, this will result in a large issue that will cost you additional time and money. Not only does the contractor not know how to properly install flooring, but he/she was not honest with the work said they would perform. This alone would be enough to terminate a contract. Healthy Tip, before hiring a contractor, always read up on the reviews, and ask if he is licensed and insured. Yelp.com and Angieslist.com are great information sources when it comes to reviewing contractors.
Workmanship: If your contractor is not capable of starting and finishing work on time in accordance to your construction agreement, does not purchase the proper tools, equipment, and materials, or even stop showing up on the job, this too can act as a strong reason to terminate a construction agreement. When a contractor is not capable of completing agreed upon work, what is the point of keeping them around?
Fraudulent Activity & Contract Terms: If your contractor is requesting a deposit payment of over 30% and requesting payment in cash – this is something to avoid, at all costs. Fraudulence within the construction industry is very common, especially when it comes to billing and payments. For example, a 2012 court victory ruled that Lend Lease Construction would be fined $56,000,000.00 in restitution due to a 10-year overbilling conspiracy with customers. You should only be paying the deposit percentage that is stated in the contract.

Faulty Performance & Lack of Manpower: Sometimes contractors talk a good game and make promises within the agreement that are simply not obtainable. Whether it has to do with project timing, costs, and billings or even homeowner responsibilities, sometimes contract terms that are impossible to carry out could be challenging and often lead to duress.
Emotional Duress: Duress can occur before, during and after signing your construction agreement. Sometimes, homeowners feel pressured to sign the agreement quickly, without fully understanding what the agreement contains. After a contract is signed, often homeowners feel they cannot keep up with the terms of the contracts, or the work is not matching up with the agreed-upon design plans. Both examples can lead to much distress and intimidation, ultimately wanting to cut ties with your contractor and start fresh. Unfortunately, in the State of New York, it is very unlikely that you will be able to seek recovery for Emotional Distress, as well as legal fee coverage, unless stated in the original construction agreement.
When terminating your contracting agreement, it is always best to speak with legal counsel about the issues you are facing, and what the next steps are. If a contract agreement is not properly terminated, this could lead to additional lawsuits, liens, high legal fees and cost you endless amounts of time. Consulting with legal representation is the safest way to express your concerns and come up with an action plan. Unless you and your contractor have the same concerns and have mutually expressed in no longer working with each other, taking the steps to individually terminate the agreement would not be in best judgment.
Although the following is general advice, should you have a specific contract concern, you are encouraged to seek and obtain qualified legal feedback on your specific contractor terms and agreements, as they apply to your specific situation. Anytime you are terminating a contract, you must do so in accordance to the terms and conditions, or you may unintendedly terminate your contractor wrongfully.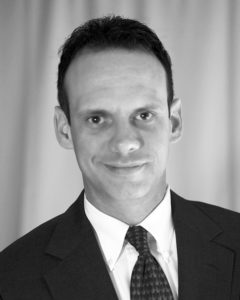 The author, John Caravella Esq., is a construction attorney and formerly practicing project architect at The Law Office of John Caravella, P.C., representing architects, engineers, contractors, subcontractors, and owners in all phases of contract preparation, litigation, and arbitration across New York and Florida. He also serves as an arbitrator to the American Arbitration Association Construction Industry Panel. Mr. Caravella can be reached by email: John@LIConstructionLaw.com or (631) 608-1346.
The information provided on this website does not, and is not intended to, constitute legal advice; instead, all information, content, and materials available on this site are for general informational purposes only.  Readers of this website should contact their attorney to obtain advice with respect to any particular legal matter.  No reader, user, or browser of this site should act or refrain from acting on the basis of information on this site without first seeking legal advice from counsel in the relevant jurisdiction.  Only your individual attorney can provide assurances that the information contained herein – and your interpretation of it – is applicable or appropriate to your particular situation.  Use of, and access to, this website or any of the links or resources contained within the site do not create an attorney-client relationship between the reader, user, or browser and website authors, contributors, contributing law firms, or committee members and their respective employers.
William K. Rashbaum "Company Admits It Bilked Clients on Big Projects". The New York Times. April 24th, 2012 https://www.nytimes.com/2012/04/25/nyregion/lend-lease-expected-to-admit-to-fraud-scheme.html
RSS "Bovis Lend Lease Fined $56 Million for Fraud" Reuters (.com) April 24th, 2012 https://in.reuters.com/article/construction-fraud-newyork-idINL2E8FO9RT20120424
"Construction Contract" Wikipedia (.com) December 7th, 2018 https://en.wikipedia.org/wiki/Construction_contract
"Understanding Construction Contracts" Laws.com 2017 https://construction.laws.com/construction-contracts