Long Island Construction Law does not own this content. This content was created by Patrick McGeehan, and was published to the New York Times on July 21st, 2022.
The city is not exactly known for its state-of-the-art airports. That should change by 2030. Complaining about the sorry state of New York City's airports has become a national pastime.
For decades, travelers have exchanged tales of indignities: rats in the terminals, pigeon droppings, leaky ceilings, broken escalators, temporary toilets. Even the top official who oversees the airports has unpleasant memories of using them.
"I vividly remember the state that La Guardia was in, with tarps hanging down to catch leaks," said Rick Cotton, the executive director of the Port Authority of New York and New Jersey, which operates La Guardia and John F. Kennedy International Airport in Queens, as well as Newark Liberty International in New Jersey. "Certainly, La Guardia, parts of Newark and parts of J.F.K. were just disgraces."
Now, after years of neglect and underinvestment, the Port Authority is revamping all three of its major airports at a cost of more than $25 billion. If all goes according to plan, the New York metropolitan area could have three of the most modern airports in the country by 2030.
Some travelers have already started noticing the changes. Jeff Mauro, a cookbook author and television personality from Chicago, recalled the old La Guardia this spring as he sat inside one of its new terminals.
"It was like a bus station, let's not lie," Mr. Mauro said. "I don't long for the water-bottle leak collection system they had in baggage claim."
Despite a long line to clear security, Mr. Mauro said he was impressed with the new terminal. "It's the first time I've been in a domestic airport that reminded me of an Asian-style airport."
There was a time when New York City's airports were considered modern marvels.
In the 1940s, New Yorkers would visit the observation deck at La Guardia Airport just to watch planes take off and land, including the occasional Clipper, a "flying boat" operated by Pan American Airways. Seaplane passengers would arrive at Marine Air Terminal, a landmark of Art Deco architecture still in use today.
La Guardia was named for Fiorello La Guardia, the mayor who was so annoyed at having to land in New Jersey that he demanded the city develop an airport of its own. Shortly before Mr. La Guardia died, the city turned operational control over to the Port Authority through a lease that has been extended over the decades.
La Guardia became so popular that the Port Authority had to shift all international and coast-to-coast flights across Queens to New York International Airport, which was known as Idlewild until it was renamed for President Kennedy in 1963.
To read the full article, please click here. New York Times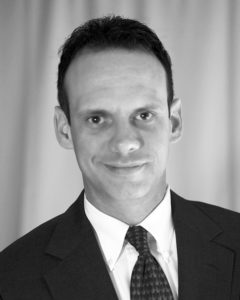 John Caravella Esq., is a construction attorney and formerly practicing project architect at The Law Office of John Caravella, P.C., representing architects, engineers, contractors, subcontractors, and owners in all phases of contract preparation, litigation, and arbitration across New York and Florida. He also serves as an arbitrator to the American Arbitration Association Construction Industry Panel. Mr. Caravella can be reached by email: John@LIConstructionLaw.com or (631) 608-1346.
The information provided on this website does not, and is not intended to, constitute legal advice; instead, all information, content, and materials available on this site are for general informational purposes only.  Readers of this website should contact their attorney to obtain advice with respect to any particular legal matter.  No reader, user, or browser of this site should act or refrain from acting on the basis of information on this site without first seeking legal advice from counsel in the relevant jurisdiction.  Only your individual attorney can provide assurances that the information contained herein – and your interpretation of it – is applicable or appropriate to your particular situation.  Use of, and access to, this website or any of the links or resources contained within the site do not create an attorney-client relationship between the reader, user, or browser and website authors, contributors, contributing law firms, or committee members and their respective employers.
Long Island Construction Law does not own this content. This content was created by Patrick McGeehan, and was published to the New York Times on July 21st, 2022.