Construction is fraught with countless risks, from weather conditions, labor strikes, material unavailability, subsurface conditions, and inaccurate plans and specifications, among others. Each has the potential to delay the project, cause increased completion costs, and increase the likelihood of disputes, liens, and litigation.
Construction contract drafting and negotiations are all based in allocating these and other risks. Some parties are in a better position to avoid certain risks in the first place than another party may often be. This is the rationale that has established certain construction 'norms' for certain defined risks to be borne by each party.
In New York construction, it is common for the Owner to bear the following risks;
Subsurface Conditions
Accuracy of Plans, Specifications, and Code Compliance
Building Permits and Zoning Compliance
Presence of Asbestos
Site Access
Availability and Adequacy of Financing
Owner Created Delays
These allocations do not always add additional risk to the owner. It is the owner, after all, who would be in the best position to know if asbestos exists on the property for example. Similarly, if the owner had knowledge of differing subsurface conditions, the owner would have received proposals for construction reflecting those conditions.
If the parties intend for the contractor to bear these risks, the contract should specify that the representations of the owner regarding the subsurface conditions are for informational purposes only, and that the contractor relies upon its own investigation of the site.

It is also logical for the responsibility of accurate plans and specifications to be placed upon the owner. The owner's supplying of plans and specifications to the contractor can create a host of additional legal issues. This will be explored separately in the pending article 'Defects by Design; Who is Liable for Bad Plans and Specs.'
Contracting for construction can be a complex matter.  Many factors are variable and will differ from project to project and location to location. It is always a good practice to review and consider all known risks and attempt to have them allocated through effective legal representation and negotiations.
Your comments and article topic suggestions are invited in the field below.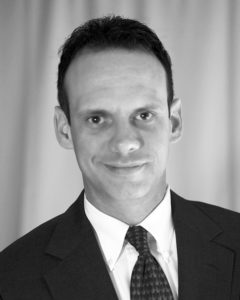 The author, John Caravella Esq., is a construction attorney and formerly practicing project architect at The Law Office of John Caravella, P.C., representing architects, engineers, contractors, subcontractors, and owners in all phases of contract preparation, litigation, and arbitration. He also serves as an arbitrator to the American Arbitration Association Construction Industry Panel. Mr. Caravella can be reached by email: John@LIConstructionLaw.com or (516)462-7051
The information provided on this website does not, and is not intended to, constitute legal advice; instead, all information, content, and materials available on this site are for general informational purposes only.  Readers of this website should contact their attorney to obtain advice with respect to any particular legal matter.  No reader, user, or browser of this site should act or refrain from acting on the basis of information on this site without first seeking legal advice from counsel in the relevant jurisdiction.  Only your individual attorney can provide assurances that the information contained herein – and your interpretation of it – is applicable or appropriate to your particular situation.  Use of, and access to, this website or any of the links or resources contained within the site do not create an attorney-client relationship between the reader, user, or browser and website authors, contributors, contributing law firms, or committee members and their respective employers.