New York construction law allows for the pursuit and collection of damages for delay, depending on the underlying project facts and contract terms. Where these delay claims are available, courts in New York recognize 7 major categories of delay, which may establish claims for compensation.
This free paper download (also in the body below), will outline the court recognized delay claims available, and how the courts determine claim values.
Whenever possible, we seek to have our clients avoid the need for litigation by reviewing and drafting construction contracts with a straightforward approach that minimizes potential misunderstandings and disputes pro-actively. Our Long Island construction attorney is pleased to review, negotiate, and draft construction contracts for our clients.
There are times, however, when a dispute will arise despite a well-written Long Island construction contract. At this time it may be necessary to commence litigation to enforce a client's position under a contract. It might also be necessary to commence arbitration proceedings under the contract. This practice is positioned to respond to whatever Long Island construction litigation or arbitration representation which its clients may require.

Our Long Island construction attorney serves the legal needs of construction industry members to maximize our architectural and construction experience for the benefit of our clients. Significant time restrictions may limit your ability to bring these types of claims. Our law firm has a policy of offering a free no-obligation confidential consultation to see if we may be able to assist you. Contact a Long Island construction attorney.
With this information the documenting and responding to delay conditions can be made more efficiently for those in New York construction.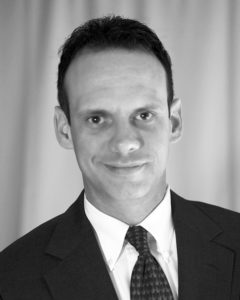 John Caravella Esq., is a construction attorney and formerly practicing project architect at The Law Office of John Caravella, P.C., representing architects, engineers, contractors, subcontractors, and owners in all phases of contract preparation, litigation, and arbitration across New York and Florida. He also serves as an arbitrator to the American Arbitration Association Construction Industry Panel. Mr. Caravella can be reached by email: John@LIConstructionLaw.com or (631) 608-1346.
The information provided on this website does not, and is not intended to, constitute legal advice; instead, all information, content, and materials available on this site are for general informational purposes only.  Readers of this website should contact their attorney to obtain advice with respect to any particular legal matter.  No reader, user, or browser of this site should act or refrain from acting on the basis of information on this site without first seeking legal advice from counsel in the relevant jurisdiction.  Only your individual attorney can provide assurances that the information contained herein – and your interpretation of it – is applicable or appropriate to your particular situation.  Use of, and access to, this website or any of the links or resources contained within the site do not create an attorney-client relationship between the reader, user, or browser and website authors, contributors, contributing law firms, or committee members and their respective employers.