This is a continuing article series regarding Construction Law: An Overview for Homeowners. These include four different topics, Pre-Construction (Part 1), During Construction (Part 2), Post-Construction (Part 3) and Construction Conclusion (Part 4). Each series of topics discuss informative summaries of what happens within each construction phase.
Ideally, project completion will be the end of the construction process, and the parties will go their respective ways pleased with the outcome. In practice, construction projects often create disputes that must be dealt with even after the improvement has been completed.
Homeowner Defense

At times, architects, contractors, and others may assert claims against homeowners. Typical claims that must be defended include the following:
Payment Claims: These may include demands for delay damages and change orders, occasionally when not approved by the homeowner. Other payment claims may originate with subcontractor or supplies who have not been paid by the prime contractor on the project. Even if the homeowner believes these claims are false, it is important to assert defenses, including defective construction and lack of a home improvement license, rather than risk defaulting.
Mechanic's Liens: As mentioned above, New York law provides for mechanics' liens for those who provide construction work. The consequences of failing to defend against a mechanic's lien include foreclosure of the home in much the same manner as in a mortgage foreclosure by a bank, buy homeowners possess numerous defenses. Mechanics' liens must strictly comply with the Lien Law in terms of contents, filing, service, and timing, and many occasionally be discharged without further legal action. Homeowners may also counterclaim if a mechanic's lien willfully exaggerates the amount due, meaning that the contractor intentionally filed a lien knowing that he was not entitled to the full amount sought.

Enforcement of Contract Rights
 Homeowners are entitled to have the full scope of project construction work performed in a workman-like manner, free of deficiencies, and in accordance with the project's plan and specifications and the requirements of all applicable building codes. Typical claims by homeowners against contractors and architects include defective design, defective construction, defective house lifting, delay damages, and property damage. To pursue these claims, homeowners have several remedies, including the following:
Complaints to Consumer Protection Agencies: New York City and Nassau and Suffolk Counties each have their own Department of Consumer Affairs which licenses home improvement contractors. They also take and investigate consumer complaints against contractors and may impose fines and license suspensions or order restitution to consumers;
Litigation: By filing a complaint in the proper court, homeowners can present their claims to a judge with the goal of obtaining a judgement. The length of complexity of litigation depends on the amount of monies sought and the court in which the action is commenced;
Arbitration: Alternatively, homeowners may wish to take advantage of the arbitration profess, which runs in a quicker time frame and is less formal. In arbitration, a neutral third-party will hear both sides' cases in much the same manner as a judge and issue an award which may be converted into a judgment; and
Settlement: Ideally, the parties may settle any claims before or during any of the processes described above. Settlement generally involves each side compromising buy also avoids some of the costs involved in pursuing litigation or arbitration to their conclusions.
Judgement Collections
 In the event the homeowner obtains a judgement against an architect, contractor, or other party to the home improvement contract (who is then referred to as a "judgement debtor"), that judgment will be enforceable for 20 years. There are several options for seeking recovery under the judgement, including the following, which may be issued by an attorney as officer of the court:
Information subpoenas to locate assets of the judgement debtor
Restraining notices to preserve assets of the judgement debtor to satisfy the judgment
Income executions on wages earned by an individual judgement debtor; and
Executions to seize property of the judgement debtor to satisfy the judgement.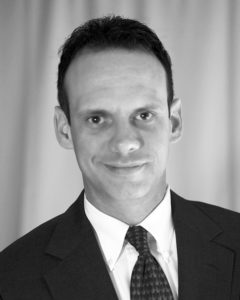 John Caravella Esq., is a construction attorney and formerly practicing project architect at The Law Office of John Caravella, P.C., representing architects, engineers, contractors, subcontractors, and owners in all phases of contract preparation, litigation, and arbitration across New York and Florida. He also serves as an arbitrator to the American Arbitration Association Construction Industry Panel. Mr. Caravella can be reached by email: John@LIConstructionLaw.com or (631) 608-1346.
The information provided on this website does not, and is not intended to, constitute legal advice; instead, all information, content, and materials available on this site are for general informational purposes only.  Readers of this website should contact their attorney to obtain advice with respect to any particular legal matter.  No reader, user, or browser of this site should act or refrain from acting on the basis of information on this site without first seeking legal advice from counsel in the relevant jurisdiction.  Only your individual attorney can provide assurances that the information contained herein – and your interpretation of it – is applicable or appropriate to your particular situation.  Use of, and access to, this website or any of the links or resources contained within the site do not create an attorney-client relationship between the reader, user, or browser and website authors, contributors, contributing law firms, or committee members and their respective employers.
i Education Law §§ 730 I (defining practice of architecture to include "design and construction of buildings")       and 7302 (only licensed architect tq practice architecture).
ii General Business Law§ 770.
iii General Business Law § 771.
iv See. City of Elmira v. Larry Walter, Inc.. 76 N.Y.2d 912,564 N.E.2d 655 (1990).
v Barrett v. Jo hnson, 150 N.Y.S.2d 853 (App. Term 2d Dep't 1956).
vi Remodeling Const. Servs. v. Minter, 78 A.D.3d 1677, 913 N.Y.S.2d 446 (4th Dep ' t 2010).
vii See, e.g., Labor Law § 240.
viii See, e.g., Ma rkham Gardens L.P. v. 511 9th LLC, 38 Misc . 3d 325, 331, 954 N.Y.S.2d 8 I l, 815 (Sup. Ct. Nassau Cty. 2012).
ix Lien Law§ 3.
x See, e.g.. B & F Bldg. Corp. v. Lieb!g. 76 N.Y.2d 689 (1990).
,; CPLR R. 5224.
xii  CPLR  § 5222.
,iii CPLR § 5231.
xiv CPLR § 5230.