Long Island Construction Law did not create this content about New York Construction. This article was written by David Winzelberg, and was published to the Long Island Business News on September 26th, 2019.
After a drop in activity in July, the number of New York-area residential construction starts rebounded in August, as both residential and nonresidential construction starts increased.
There were more than $4.6 billion in construction starts in the New York area last month, 53 percent more than the $3.01 billion in construction starts recorded in August 2018, according to the latest report from Dodge Data & Analytics.
Both residential and nonresidential construction rose significantly last month. There was $2.1 billion in residential building starts last month, up 54 percent from the $1.37 billion in residential starts recorded in August 2018.
There was nearly $2.5 billion in nonresidential building starts last month, a rise of 52 percent from the $1.64 billion in starts a year ago.
So far this year, total New York-area building starts are down 5 percent year-over-year, falling from $29.78 billion in the first eight months of 2018 to $28.4 billion in the first eight months of 2019.

Nonresidential construction covers office, retail, hotels, warehouses, manufacturing, schools, healthcare, religious, government, recreational, and other buildings. Nonresidential construction also includes streets and highways, bridges, dams and reservoirs, river and harbor developments, sewage and water supply systems, missile and space facilities, power utilities and communication systems.
Single-family and multifamily housing are considered residential buildings.
The Dodge report covers New York City, northern New Jersey, Hudson, Putnam, Rockland, Nassau, Suffolk, and Westchester counties and parts of Pennsylvania.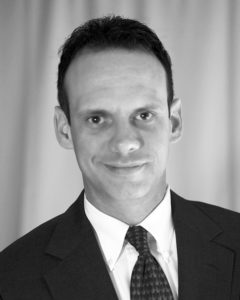 John Caravella Esq., is a construction attorney and formerly practicing project architect at The Law Office of John Caravella, P.C., representing architects, engineers, contractors, subcontractors, and owners in all phases of contract preparation, litigation, and arbitration across New York and Florida. He also serves as an arbitrator to the American Arbitration Association Construction Industry Panel. Mr. Caravella can be reached by email: John@LIConstructionLaw.com or (631) 608-1346.
This is a general information article and should not be construed as legal advice or a legal opinion. The content above has been edited for conciseness and additional relevant points are omitted for space constraints. Readers are encouraged to seek counsel from a construction lawyer who has experience with Long Island construction law for advice on a particular circumstance.
David Winzelberg covers real estate, development, land use, retailing, franchising and white-collar crime for Long Island Business News.
An award-winning journalist who spent 20 years writing about Long Island for The New York Times, David's work has also appeared in The Atlantic magazine, Forbes.com and has been featured on CNBC's "American Greed." A former adjunct professor of journalism and former editor of a weekly community newspaper, David is a frequent panelist and moderator at area business events.
He can reached via email at dwinzelberg@libn.com or at (631) 913-4247.