We all know what a lien is. Depending on which side of the claim you're on, a lien could be a good thing or a bad thing. According to Black's Law Dictionary, the true definition of a lien is "a claim, encumbrance, or charge on property for payment of some debt, obligation or duty". So, how is a Mechanics Lien any different?
A Mechanics Lien is a legal encumbrance that reserves the right for the supplier of unpaid labor or materials. Encumbrances such as these are often filed by contractors, subcontractors or suppliers that have never received payment for the work which provided a benefit to the owner's property. This could stretch from labor fees, material fees and even unexpected costs you never thought about.
Let's say you are working with an Electrical Contractor, who is re-wiring your entire home. The agreed cost of the job according to the contract was $10,000.00 but you feel that the work did not take as much time, and you only wish to pay him $5,000.00. The contractor can easily begin its collection efforts with the filing of a mechanics lien.

While the amount claimed on a filed lien may be relevantly small, the potential impacts to the owner may not be. From the inability to close on a pending sale on the property to the frustration of refinancing the property, for starters.
Since Lien laws vary by state law, contemplating filing a lien or seeking to challenge and remove a lien, you should always consult local qualified construction counsel.
As you can see, something as simple as a construction lien can turn complex. As a homeowner, some healthy alternatives other than not paying your contractor have been proven to be successful. Negotiating with your contractor, seeking representation or even sitting down face to face with your contractor to discuss alternatives could be key solutions that are usually overlooked due to disappointment and frustration on how the job was done.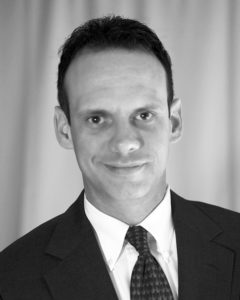 John Caravella Esq., is a construction attorney and formerly practicing project architect at The Law Office of John Caravella, P.C., representing architects, engineers, contractors, subcontractors, and owners in all phases of contract preparation, litigation, and arbitration across New York and Florida. He also serves as an arbitrator to the American Arbitration Association Construction Industry Panel. Mr. Caravella can be reached by email: John@LIConstructionLaw.com or (631) 608-1346.
The information provided on this website does not, and is not intended to, constitute legal advice; instead, all information, content, and materials available on this site are for general informational purposes only.  Readers of this website should contact their attorney to obtain advice with respect to any particular legal matter.  No reader, user, or browser of this site should act or refrain from acting on the basis of information on this site without first seeking legal advice from counsel in the relevant jurisdiction.  Only your individual attorney can provide assurances that the information contained herein – and your interpretation of it – is applicable or appropriate to your particular situation.  Use of, and access to, this website or any of the links or resources contained within the site do not create an attorney-client relationship between the reader, user, or browser and website authors, contributors, contributing law firms, or committee members and their respective employers.