Whether you are planning on renovating your commercial property, residential property, or even investment property, hiring an architect is a step in the right direction.  Many clients think architects have one responsibility – to draw up plans and blueprints.  However, this could not be farther than the truth.  Architects take on many different tasks and procedures beyond the scope of creating plans and blueprints.  Keep reading to find out alternative duties that an architect may be tasked with.
When I think of architecture, I think of three keystone sections of the architectural process:  Design, Plan, and Development.  It can be easy for a person to overlook the difficulties of what goes into building a structure, until they find themselves faced with a plethora of design plans, building permit requirements, zoning laws and so on.  This is where the architect's alternative duties come into play, which may consist of the following:
Producing detailed blueprints and plans, while making the (at many times) numerous and necessary edits as per the client's wishes;
Compiling project specifications;
Developing new ideas, while always keeping in mind the client's vision, the applicable zoning laws, ordinances, and variances, as well as the environmental laws.

It is important to keep in mind that counties, and towns/villages within their respective county, may have their own unique requirements for building permits, zoning laws, ordinances, and variances. For example, zoning requirements for Nassau County can be found here[1] whereas there may be other requirements within the numerous towns, cities, and villages in Nassau County (see here[2]).

Keep within the budget and timelines of the project;
Ensure all work is properly done and is compliant with the blueprints, building codes, town ordinances, and regulations;
Conduct site visits to ensure the project is on track; and
Act as a communication liaison between client and builder regarding changes and developments.

Despite helping you from start to finish, clients may overlook the fact that a good architect can save you time and money in the long run.  The architect works with your budget and even has the potential to find ways to save in your utility bills, such as by designing your space to maximize heat from the natural sun, as well as using eco-friendly building supplies to make your structure more energy-efficient.  Also, good designs sell!  If you're working with an architect who is good at making every space functional for the homeowner, once you put the home on the market, it would be probable you would receive the full asking price for the property, if not over it.
Depending on the size and location of your project, you could seek out an Architectural Firm or, in the alternative, an established freelance architect.  Whichever route you take, keep in mind that education is very important when seeking a good architect.  Finding someone with a Bachelor's Degree or Masters' Degree in Architecture shows that they studied architecture for 4-7 years, and that he/she knows all the information and standards of the structural industry.  Houzz.com is a great resource when trying to find an architect for hire as each profile features information such as images and videos, reviews, certifications, past projects, contacting information and more.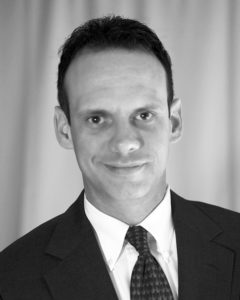 John Caravella Esq., is a construction attorney and formerly practicing project architect at The Law Office of John Caravella, P.C., representing architects, engineers, contractors, subcontractors, and owners in all phases of contract preparation, litigation, and arbitration across New York and Florida. He also serves as an arbitrator to the American Arbitration Association Construction Industry Panel. Mr. Caravella can be reached by email: John@LIConstructionLaw.com or (631) 608-1346.
The information provided on this website does not, and is not intended to, constitute legal advice; instead, all information, content, and materials available on this site are for general informational purposes only.  Readers of this website should contact their attorney to obtain advice with respect to any particular legal matter.  No reader, user, or browser of this site should act or refrain from acting on the basis of information on this site without first seeking legal advice from counsel in the relevant jurisdiction.  Only your individual attorney can provide assurances that the information contained herein – and your interpretation of it – is applicable or appropriate to your particular situation.  Use of, and access to, this website or any of the links or resources contained within the site do not create an attorney-client relationship between the reader, user, or browser and website authors, contributors, contributing law firms, or committee members and their respective employers.
[1] https://hempsteadny.gov/building-department/zoning-requirements
[2] https://www.nassaucountyny.gov/581/Laws-Regulations-Codes