For New York Architects, Landscape Architects, Engineers, and Land Surveyors, exposure to liability on their completed projects may extend long beyond the completion of the project itself. Exactly how long design professionals can be 'on the hook' for claims has been a bit of a moving target in New York, with changes and proposed additional changes to this timeframe.
How long a design professional can be liable for claims, including claims from third-parties, has been governed by the Statute of Limitations. Generally this has provided three years for a design professional malpractice action, and six years for a breach of contract claim.
The New York State Court of Appeals in 1995 clarified this in holding that claims against design professionals is time barred three years after completion of construction. Newburgh v. Hugh Stubbins & Associates, 85 NY2d 535.
Subsequently the New York State Legislature passed CPLR 214-d, which allows a third party (any injured person who was not the client of the design professional) to bring forth claims against the design professional within three years of their loss or injury, even if such loss or injury occurs 40 or more years from completion. In fact, this regulation only looked at the length of time from the date of injury and made no reference to when the construction actually was completed.
"… a design professional … is goverened by a three year statute of limitations and the cause of action does not accrue until the injury takes place – even if the plaintiff is injured 20, 30, 50, or 100 years after the design professional has completed work on the building or structure."
The effect of this is to cause New York design professionals to be potentially liable for any injuries suffered to third persons on the completed work, even where the architect is not responsible for long term maintenance. Further, often times the design professional may not have been additionally retained to supervise the actual construction itself, and in defending such a claim so many years beyond completion witness memories may fade, or witnesses may no longer be available and can have the effect of forcing New York design professionals to maintain their malpractice insurance coverage indefinitely.

In seeking to address these unintended consequences, in 2011 the New York Senate introduced S4782-2011 seeking to amend the effects of section 214(d) by among other things establish a new ten year statute of repose for professional injury or wrongful death actions brought against professional engineers, architects, landscape architects, land surveyors or construction contractors. This would eliminate the current legal landscape where the design professional has no effective time limit on how long it could remain liable to third parties beyond project completion.
S4782-2011 is still a pending bill in senate subcommittee, and has not yet been enacted into law. Design professionals in New York are encouraged to maintain their records forever, as you could need them in defending against such claims.
Design professionals are also encouraged to reach out to your New York State Senators and Assemblymen to explain the unintended and harsh consequences caused by CPLR 214-d, and urge their support on S4782-2011.
Your comments and future article topic suggestions are invited in the field below.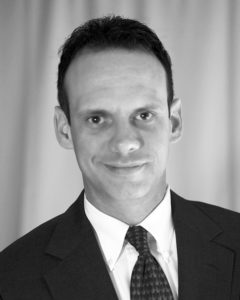 The author, John Caravella Esq., is a construction attorney and formerly practicing project architect at The Law Office of John Caravella, P.C., representing architects, engineers, contractors, subcontractors, and owners in all phases of contract preparation, litigation, and arbitration across New York and Florida. He also serves as an arbitrator to the American Arbitration Association Construction Industry Panel. Mr. Caravella can be reached by email: John@LIConstructionLaw.com or (631) 608-1346.
The information provided on this website does not, and is not intended to, constitute legal advice; instead, all information, content, and materials available on this site are for general informational purposes only.  Readers of this website should contact their attorney to obtain advice with respect to any particular legal matter.  No reader, user, or browser of this site should act or refrain from acting on the basis of information on this site without first seeking legal advice from counsel in the relevant jurisdiction.  Only your individual attorney can provide assurances that the information contained herein – and your interpretation of it – is applicable or appropriate to your particular situation.  Use of, and access to, this website or any of the links or resources contained within the site do not create an attorney-client relationship between the reader, user, or browser and website authors, contributors, contributing law firms, or committee members and their respective employers.