Your New York Construction Contract Clauses Memorandum.

Construction Contract Clauses

'Pay When Paid' – Contingent Payment Clauses

subcontractor's payment contingent upon general contractor's receipt of funds from owner. Subcontractor bears risk of owner's insolvency.

distinguished from reasonable payment terms, e.g., 30 days, 60 days from receipt of moneys from owner.

In West-Fair Elec. Contrs v. Aetna Cas. & Sur. Co. 87 NY 2d 148 (1995). Court of Appeals held contingent payment clauses void against public policy, in that they infringed upon subcontractor's rights under the Lien Law.

query: Does West-Fair apply to non-lienable projects?
Post West-Fair attempts to make payments contingent

CM/GC as agent for the owner, "for payment purposes only" – First Department rejects ploy in Blandford Land Clearing Corp. v. National Union Fire Ins. Of Pittsburgh, Pa. 260 AD 2d 86 (1st Dep't 1999)
delay in payment clauses
apply another state's law that enforces contingent payment clauses – probably barred by New York's 'Prompt Payment Statute'
must first exhaust all remedies under the Lien law, i.e. foreclose the lien, before payment claim may be pursued against the GC.
Must participate in Owner/GC dispute resolution.
New York's "Prompt Payment Statute" – General Business Law §§756 – 758

Applies only to private projects where aggregate costs exceed $250,000.00 – for public projects, see General Municipal Law § 106-b.

with two exceptions (see 'Void Provisions' below), statutory scheme can be modified by contract.
owner or GC must approve or disapprove invoice within twelve (12) business days. If approved, payment or invoice must be made within thirty (30) days.

Reason(s) for disapproval to be provided in writing.

if payment is contingent upon approval of lender, payment to be due seven (7) days after such approval. Query: Doesn't this violate West-Fair?
Remedies

1% per month interest for late payments
After notice and opportunity to cure, contractor may suspend performance for non-payment.

Void provisions:

Contract cannot designate venue and law other than New York (exception for out of state material supplier)
Cannot abridge contractor's right to suspend performance in the event of non-payment under the statute.

Contractual Notice of Claim

Can be made condition precedent to recovery
Filing a construction claim against the new York City Housing Authority- interplay of contractual and statutory notice of claim provisions. A.H.A. Constr. V. New York City Housing Auth. 92 NY 2d 20 (1998).

Public Housing Law § 157- must be filed and pleaded as condition precedent to suit, but no time period in which to file specified.
Section 23 of Standard Housing Authority Contract requires notice of claim to be filed within (20) days of when the claim arises.

Incorporation by Reference

Subcontract provisions that incorporate portions of the prime contract between the GC and Owner by reference (so called 'flow down' or 'pass thru' clauses) may do so only as to the 'scope, quality, character and manner of the work to be performed.'
They cannot incorporate the legal provisions of the prime contract, i.e., arbitration clause, no damage for delay clause, forum selection clause or notice provisions, without specifying them. S. leo Harmony, Inc v. Blinks Mfg Co. 597 F. Supp 1014(SDNY 1983).
But a clause that even generally incorporates specific provisions of the prime contract will be enforced by the courts, e.g. incorporation of prime contract's General Conditions.
Notice of Extra or Protest Work

Public and private construction contracts generally require that any extra work be ordered in writing by the person with authority to do so.
However, this requirement can be waived by oral direction of owner or GC to perform extra work, by acquiescence and by prior conduct of the parties. Despite holding in Joseph F. Egan, Inc., v. City of New York 17 NY 2d 90 (1966), it is unlikely that waiver would be granted in the context of a public contract today.
Standard NYC contract requires contractor to file written protest and submit daily time and material slips in the event of disputed work. Failure to comply with such requirements will waive extra work claim. DeFoe Corp. v. City of New York 95 AD 2d 793 (1983).

Termination for Convenience

Contrast with termination for cause, which requires acts of default, e.g., failure to timely perform, defective workmanship, failure to pay subcontractors or suppliers, in order to terminate contract.
Termination for convenience clause absolutely essential in every contract and subcontract that a construction attorney drafts. Otherwise client will have to pay anticipated lost profits in the event that it cancels contract or subcontract.
Termination for convenience clause permits owner to cancel contract or GC to cancel subcontract for any reason or for no reason at all. New York law does not impose good faith and fair dealing requirement.

good faith and fair dealing requirement imposed on federal contracts. Government must demonstrate that changed circumstances warranted termination of contract.
Under termination for convenience clause, contractor or subcontractor is only entitled to payment for work performed. Cannot recover for lost profits.
Disaster for GC if prime contract has termination for convenience clause and its subcontracts do not. Then GC will not receive its lost profits but it will have to pay lost profits to its subcontractors.
Conversion Clause

in the event that owner or GC is unable to sustain termination for cause in court, then termination will be converted to one for convenience and lost profits will not be recoverable.

Arbitration

Pros

expert decides case
proceedings more informal
resolution more expedited over court (?)

Cons

no right to appeal
no right to or limited discovery
rules of evidence do not apply
parties must pay AAA fees and arbitor's hourly rate
complex proceedings do tend to drag on due to scheduling issues
disaster for GC if it has an arbitration clause with the owner and no arbitration clause with subcontractors.
Problem with non-consolidation clause in AIA Architect's Contract.
Issue of whether surety is bound by principal's arbitration proceeding. Fidelity & Deposit Co. v. Parsons & Whittemore Contractors Corp 48 NY 2d 127 (1979).
Venue

Parties may specify venue of any future lawsuit so long as (it) bears a reasonable relationship to the parties and transaction. If not, can be subject to forum non conveniens dismissal.
Prompt payment statute forbids sister state or foreign venue for litigation arising out of New York construction projects, but does not apply to supply contracts.

practical problems of having to litigate in distance venue
forum selection clause trumps CPLR §507 requirement that lien foreclosure action be brought in county where property is located. A.C.E. Elevator Co. v. V.J.B. Construction Corp 192 Misc. 2d 258 (Kings County 2002)
Contractual Period of Limitation

CPLR §201 permits parties to shorten period of limitation by agreement. So long as agreed upon time period is not unreasonably short, abbreviated time period will be enforced by the courts.
Case law has sustained contractual period of liability as brief as ninety (90) days.
Powerful tool for party drafting contract to limit claims.

does not have to be mutual
draftsman can specify when cause of action accrues. Otherwise will accrue as established in case law and statute

delay claim – substantial completion
extra work – when claim is rejected by owner

Third Party Beneficiary

Clause should be inserted stating that no one shall be a third party beneficiary of contract or subcontract.

Precludes claims of those not a party to contract.
Preserves rule of privity.

Claims of workers for prevailing wages

Courts have found workers to be third party beneficiaries of the prime contract requirement to pay prevailing wages on public projects. Pesanetz v. Boyle Environmental Svcs. 251 AD 2d 11 (1st Dept 1998)

Release by Acceptance of Final Payment

By accepting final payment contractor waives all claims, e.g., delay, extra work, unanticipated conditions, ect.
State Finance Law §145 limits application of clause in state contract where contractor has filed verified statement of claim.

similar provision contained in standard New York City construction contract.
But if neither statutory not contractual exception applies, e.g. contracts with Towns, Villages, New York City School Construction Authority, contractor forfeits claim by cashing final payment check.

endorsement on check 'without prejudice' does not preserve claim.
Lien Waiver

Cannot waive rights to file a lien. But waiver can be required to the extent of moneys paid. Lien Law §34.
Be careful: most contractors consider lien waivers to be a receipt and release to the extent of moneys paid. But unless so limited by the specific language, can be deemed a general release of all claims, including those for extra work and delay damages.
Court will look to the language of the waiver, as well as the future conduct of the parties in order to determine their intent. Navillus Tile v. Turner Construction Co., 2 AD3d 209 (1st Dep't 2003).
Attorney's Fees

American Rule: in the absence of an agreement or statute granting recovery of attorney's fees, each litigant pays his own attorney's fees.
State Finance Law §137 grants attorney's fees to payment bond claimant or surety if it appears that the claim or the defense thereto 'is without substantial basis in law or fact.'
Counsel fees may also be recoverable in class action, e.g., lot Lien Law trust diversion or for violation of prevailing wage laws.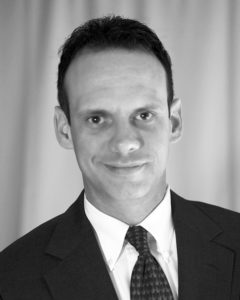 The author, John Caravella Esq., is a construction attorney and formerly practicing project architect at The Law Office of John Caravella, P.C., representing architects, engineers, contractors, subcontractors, and owners in all phases of contract preparation, litigation, and arbitration across New York and Florida. He also serves as an arbitrator to the American Arbitration Association Construction Industry Panel. Mr. Caravella can be reached by email: John@LIConstructionLaw.com or (631) 608-1346.
The information provided on this website does not, and is not intended to, constitute legal advice; instead, all information, content, and materials available on this site are for general informational purposes only.  Readers of this website should contact their attorney to obtain advice with respect to any particular legal matter.  No reader, user, or browser of this site should act or refrain from acting on the basis of information on this site without first seeking legal advice from counsel in the relevant jurisdiction.  Only your individual attorney can provide assurances that the information contained herein – and your interpretation of it – is applicable or appropriate to your particular situation.  Use of, and access to, this website or any of the links or resources contained within the site do not create an attorney-client relationship between the reader, user, or browser and website authors, contributors, contributing law firms, or committee members and their respective employers.