What does Long Island construction law say about terminating construction agreements? Despite the increasingly common use of arbitration in construction agreements, the New York Supreme Court has clarified that owners cannot terminate their construction agreement and fail to follow requirements for termination without repercussions. A recent pre-arbitration victory by John Caravella, Esq. confirms that the court unwilling to waive terms contained for termination and remedial efforts post termination to cure will not suffice to transform a wrongful termination into a termination for cause.
In Schmitz Vs. Dezendorf Contracting, Petitioner's (Goldberg-Schmitz) filed a Termination of Contract against Respondent (Dezendorf). Unfortunately, the only indication that the contractor knew about the Petitioners' wish to terminate the contract for cause, was the fact that the architect was copied on the termination correspondence via Email. Therefore, the Court found that the Petitioners failed to follow the proper procedure for termination of the contract for cause and was set forth in § 14.2.2. As such, the termination was wrongful and § 14.2.3 required the Contractor to await payment until the work is finished did not apply.

Additionally, Petitioners have failed to submit evidence enough to establish that the parties intended for the claims provision requiring an initial determination by the contractor, § 15.1.2, to survive termination of the agreement. When it comes to Long Island construction law, the absence of specific language in the agreement indicating such intent, along with the inclusion of paragraph § 15.1.3, "Continuing Contract Performance," seemed to underscore the presumption that Article 15 governing claims procedure was meant to apply only in the case of claims that arise while the contract is in effect. Therefore, the court found that the Respondent was not required to submit its claim to the architect prior to servicing its demand for arbitration.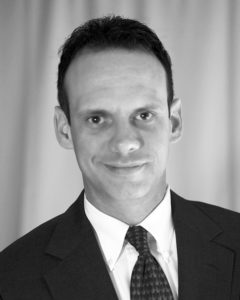 The author, John Caravella Esq., is a construction attorney and formerly practicing project architect at The Law Office of John Caravella, P.C., representing architects, engineers, contractors, subcontractors, and owners in all phases of contract preparation, litigation, and arbitration across New York and Florida. He also serves as an arbitrator to the American Arbitration Association Construction Industry Panel. Mr. Caravella can be reached by email: John@LIConstructionLaw.com or (631) 608-1346.
This is a general information article and should not be construed as legal advice or a legal opinion. The content above has been edited for conciseness and additional relevant points are omitted for space constraints. Readers are encouraged to seek counsel from a construction lawyer who has experience with Long Island construction law for advice on a particular circumstance. To learn more about The Law Offices of John Caravella, visit www.liconstructionlaw.com