This is a continuing article series regarding Compliance with the Rules and Regulations on the Practice of Architecture. These include two topics, Requirements & Duties of Maintaining your Architectural License (Part 1), and Disciplinary Actions and Revocation of your Architectural License (Part 2).
All though becoming an architect may require more study time and experience than other industries, obtaining and maintaining your architectural license is a thorough, tedious process with requirements specific to State. And with those state requirements, it is important to follow good practice ethics. Otherwise, this can result in disciplinary action that could result in complex negative scenarios.
GROUNDS FOR DISCIPLINARY ACTION
Grounds for disciplinary action under New York State Education Law Section 6509:
Obtaining a license fraudulently;
Practicing fraudulently, beyond the scope of the profession, with gross incompetence, or with gross negligence;
Practicing while impaired by alcohol, drugs, or physical or mental disability
Being habitually drunk or habitually dependent on narcotics or other drugs
Being convicted of a crime
Refusing service based on race, color, creed, or national origin
Permitting or assisting an unlicensed person to commit acts requiring licensure
Practicing without a license
Failing to register or notify the Department of Education of a change of address
Willful misconduct in making a certification related to the green building tax credit under Section 19 of New York State Tax Law
Willful misconduct in making a certification related to the green roof tax abatement under Title 4-B of Article 4 of New York State Real Property Tax Law
Willful misconduct in making a certification related to the solar electric generating system tax abatement under Title 4-C of Article 4 of New York State Real Property Tax Law
Additional unprofessional conduct as defined in the rules and regulations of the Board of Regents
PROCEDURE FOR INVESTIGATION AND HEARING
The disciplinary process begins with the filing of a complaint with  the New York State Department of Education and proceeds as follows (Education Law Section 6510):
INVESTIGATION
The Department of Education investigates the complaint and communicates the results of its investigation to a professional conduct officer designated by the Board of Regents.
The Professional Conduct Officer confers with a professional member of the state board for architects and decides either:
That there is not substantial evidence of misconduct and further proceedings are not warranted; or
That further proceedings are warranted
For complaints that involve questions of professional expertise, the Professional Conduct Officer may seek and obtain the agreement of at least two members of a three-person panel from the applicable board with the decision whether or not to pursue proceedings.
CHARGES
Except in the case of minor and uncontested violations, the Department of Education prepares Charges that state the alleged misconduct and the facts related to it.
The Charges and a written Notice of Hearing must be served on the Licensee twenty (20) days before the scheduled hearing if service is made by personal delivery and twenty-five (25) days before the hearing if service is made by any other method.
EXPEDITED PROCEDURE FOR CERTAIN VIOLATIONS
Applies to minor or technical violations, including:

Isolated violations concerning advertising or record keeping;
Other isolated violations that do not affect public health, welfare, or safety.
First minor or technical violation may receive an administrative warning

Administrative warnings are confidential
Administrative warnings do not constitute evidence of guilt
Proceeding may be reopened if further allegations of similar misconduct occur.
Subsequent minor or technical violations:

Charges are prepared and served on the licensee
Licensee has 20 days to answer Charges or it is referred to a violations committee of three members of the State Architecture Board
Licensee has right to appear at committee meeting
Committee may issue a censure and reprimand and/or fine the licensee of to $500.00 for each instance of misconduct
If any fines are not paid within three months, the matter is reopened and goes to full hearing
If the Licensee files an Answer denying the charges, the matter goes through a full hearing.
FULL HEARING
Applies to contested matters/ matters not resolved by expedited hearing methods.
Licensee has the following rights:
Notice of the time and place of the hearing
To file a written answer to the charges
To appear personally
To be represented by counsel
To produce witnesses and evidence
To cross-examine witnesses and examine evidence against her or him
To issue subpoenas
The HEARING PANEL consists of at least three members, at least two of whom should be members of the state architecture board and at least one of whom should be a member of the state board for another licensed profession.
A licensed attorney is appointed as ADMINISTRATIVE OFFICER and will rule on motions, procedures, and legal objections.
An attorney for the Department of Education presents evidence in support of the charges, and the licensee has the right to present evidence in her or his favor.
Traditional rules of evidence do not apply
Guilt must be proved by a preponderance of the evidence – it is more likely than not that the licensee is guilty of the charges
A hearing report is written and a copy is given to the licensee. The report contains findings of fact, a determination of "guilty" or "not guilty" for each charge, and a recommendation of the penalty to be imposed for each charge for which the licensee was found guilty.

A BOARD OF REGENTS REVIEW COMMITTEE meets, reviews the hearing report and transcript, and makes a written report to the Board of Regents
FINAL DECISION IS IN THE HANDS OF THE BOARD OF REGENTS
The BOARD OF REGENTS considers the transcript and report of the original hearing and the report of the review committee and makes its own decision of the licensee's guilt or innocence of each charge, decides what penalty to impose, and issues an order.
If the Board of Regents disagrees with the hearing panel's determination that a licensee is not guilty, it sends the matter back to the original panel or a new panel to reconsider.
A decision that a licensee is not guilty after reconsideration is final.
ORDER OF THE BOARD OF REGENTS
Takes effect on the date of personal service or five days after mailing by certified mail
If a license is revoked, annulled, suspended, or required to be surrendered, the licensee has five days from the time of service to surrender the license or submit an affidavit indicating that it has been lost.
May be appealed to the Appellate Division of the Supreme Court of New York, Third Department in a proceeding pursuant to Article 78 of the New York Civil Practice Law and Rules.
REVIEWING THE TYPES OF DISCIPLINARY ACTIONS
Penalties for professional misconduct under New York State Education Law Section 6511:
Censure and reprimand
Suspension of license

Fully and for a set period of time
Partially and until the licensee completed retraining in the subject of the misconduct
Fully and until the licensee completes therapy or treatment as decided by the Board of Regents

Revocation of license
Annulment of license or registration
Limitation on registration or further licensing
Fines up to $10,000.00
Required education or retraining
Community service up to 100 hours
The Board of Regents may also partially or fully stay penalties, place a licensee on probation, or restore a license that has been revoked.
RECENT AND ANTICIPATED CHANGES TO STATUTES AND RULES

New York State Business Corporation Law Section 1503 was amended as of January 1, 2012, to provide for the formation of design professional service corporations by architects, landscape architects, engineers, and land surveyors, allowing greater flexibility in both ownership and leadership of corporations that practice architecture. A more detailed examination of design professional service corporations follows later in this seminar.
Other changes in consideration in the state legislature:
New York State Assembly Bill A3495 would authorize administrative sanctions against professionals, including architects, for filing applications and other documents with the New York City Department of Buildings that contain false and/or misleading statements.
New York State Assembly Bill A7090 would repeal the current Section 214-d of the Civil Practice Law and Rules to remove a notice-of-claim requirement and set the statute of limitations for personal injury, wrongful death, and property damage claims against architects and other professionals at 10 years (up to 11 years if the injury, death, or damage occurs in the tenth year).
New York State Senate Bill S4357/Assembly Bill A5827 would alter Section 7307 (5) of New York State Education Law regarding the exemption of projects from needing the services of an architect. Under the current law, alterations of any building that are $10,000 or less and do not affect structural or public safety do not require the services of an architect. Under the new law, the amount would change from $10,000 to $50,000.
The above changes are still pending final legislative approval.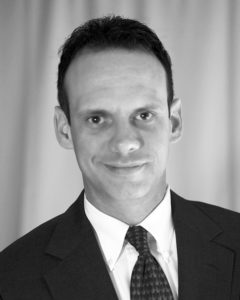 John Caravella Esq., is a construction attorney and formerly practicing project architect at The Law Office of John Caravella, P.C., representing architects, engineers, contractors, subcontractors, and owners in all phases of contract preparation, litigation, and arbitration across New York and Florida. He also serves as an arbitrator to the American Arbitration Association Construction Industry Panel. Mr. Caravella can be reached by email: John@LIConstructionLaw.com or (631) 608-1346.
The information provided on this website does not, and is not intended to, constitute legal advice; instead, all information, content, and materials available on this site are for general informational purposes only.  Readers of this website should contact their attorney to obtain advice with respect to any particular legal matter.  No reader, user, or browser of this site should act or refrain from acting on the basis of information on this site without first seeking legal advice from counsel in the relevant jurisdiction.  Only your individual attorney can provide assurances that the information contained herein – and your interpretation of it – is applicable or appropriate to your particular situation.  Use of, and access to, this website or any of the links or resources contained within the site do not create an attorney-client relationship between the reader, user, or browser and website authors, contributors, contributing law firms, or committee members and their respective employers.