When you are working on a renovation project or building a home from the ground up, it is not just one person pulling the strings and leading the operation, learn the architectural hierarchy.  Behind every architectural firm is a small army of individuals with specific roles and responsibilities to make your dream a reality. Within this article, we will share the chain of command within an architectural firm. To learn what you should be looking for when hiring such architects, please review our blog posting titled "Considerations When Hiring an Architect" below.
Principal Architect:
Architectural license holder and ownership of architectural firm. Establishes the overall design objectives to be achieved and delegation of individual aspects of the design and construction to the project architect.
Project Architects:
Responsible for overseeing the architectural aspects of the development of the design, production of the construction documents (coordinating the needs of a client, possibly and designer and technical staff, and outside consultants such as structural engineering, mechanical engineers, civil engineers and landscape architects) plans and specifications.
Coordinating the needs of the client, possibly and designer and technical staff, and outside consultants such as structural engineers, mechanical engineers, civil engineers and landscape architects.
Show example of project architect job postings
Intern Architect:
A person who has successfully completed an accredited degree in architecture and is preparing for registration / licensure as an architect.
Draftsmen:
An artist skilled in technical drawing. The "skill" is to draw complex instructions precisely and accurately. The "art" is to arrange that information in an organized way which is also easily readable.
Drafting includes any task that utilizes graphics to convey instructions to another person. Commonly, this is associated with the making of plans for structures or mechanical devices before they are built.
Considerations When Hiring an Architect
Oftentimes, owners find themselves wondering if they need an architect of design professional for their project, and might be unfamiliar with the terms and forms used in their contracts. This article provides a refresher on the types of projects an owner should have an architect for, and the typical forms of contracts used for the project.
An architect licensed and registered in New York provides services related to the design and construction of buildings and the spaces around them, where the safeguarding of life, health, property, and public welfare is concerned.[1]
Although there are situations where involving an Architect is discretionary on the part of the owner, generally, if new construction, alteration to an existing structure, plumbing, or HVAC is contemplated, construction drawings sealed by an architect will be required by your building department before your project can begin.

Additional factors were hiring an architect makes sense include the following
Architects think in three-dimensions. If you ask, "Can we move this wall to over there?" an architect will usually respond with an answer that will also state the ramifications to the roof, the foundation, and adjacent walls as well as systems.
Architects are educated, trained, and licensed to design.
Architects begin the design of any building or remodel of a building by examining the site or location and its environment.
Architects have intimate knowledge of building systems, materials, and how these components can work together conflict, or clash to express different design styles.
Architects help clients determine their true needs and prioritize their wants.
Architects act on the owners' behalf, rejecting defective work, bringing into the design process any and all necessary or desired consultants.
Architects coordinate consultants and their work.
Architects have professional liability for their work
As a design professional, Architects are typically paid through the use of the following contract types:
Lump Sum Contract: Under this form of agreement, the designer is paid a predetermined sum for all duties performed, plus any included reimbursable expenses, such as printing. Under these contracts, the Owner needs to verify that all of the duties expected of the architect are clearly stated and defined.
2. Cost Reimbursement Contract: This format compensates the Architect based on its time and expenses incurred. This form of contract should specify the applicable hourly rate(s) being charged by the architectural firm. It is customary for the designer to be provided a retainer up front, and the owner will receive invoices (usually monthly) thereafter through the architect's work. It is common for the retainer payment to either be credited to the final invoice or otherwise refunded to the owner at the conclusion of Architect's work.
3. Percentage of Construction Cost: This format compensates the Architect based on the percentage of construction costs. It is important for these contracts to specify how and when the cost of construction is calculated, and typically progress payments will be made to the architect during the work. Percentages charged by Architects in this format can vary from firm to firm and locale to locale.
Whichever format of contract ultimately used, there are numerous terms that should be reviewed and negotiated properly to provide the level of protection needed and avoid unintended consequences.
With this preliminary information, an Owner is in a much better position to interview architects and further select the architect right for their project. Suggestions for questions owners should consider asking when interviewing an architect will be the topic of a pending article.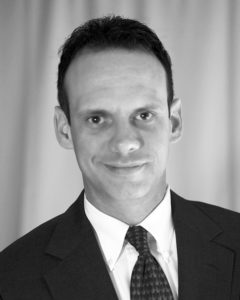 The author, John Caravella Esq., is a construction attorney and formerly practicing project architect at The Law Office of John Caravella, P.C., representing architects, engineers, contractors, subcontractors, and owners in all phases of contract preparation, litigation, and arbitration across New York and Florida. He also serves as an arbitrator to the American Arbitration Association Construction Industry Panel. Mr. Caravella can be reached by email: John@LIConstructionLaw.com or (631) 608-1346.
The information provided on this website does not, and is not intended to, constitute legal advice; instead, all information, content, and materials available on this site are for general informational purposes only.  Readers of this website should contact their attorney to obtain advice with respect to any particular legal matter.  No reader, user, or browser of this site should act or refrain from acting on the basis of information on this site without first seeking legal advice from counsel in the relevant jurisdiction.  Only your individual attorney can provide assurances that the information contained herein – and your interpretation of it – is applicable or appropriate to your particular situation.  Use of, and access to, this website or any of the links or resources contained within the site do not create an attorney-client relationship between the reader, user, or browser and website authors, contributors, contributing law firms, or committee members and their respective employers.