It can be beyond upsetting and frustrating when a home improvement project comes to a screeching halt all because your hired contractor decided to disappear, becoming a no-show.  You purchased all materials, paid your deposit, and started demolition. Now what?  You are left with tons of unused materials, a shortage of capital, and a literal construction site in your home. Unfortunately, this happens to homeowners who hire both licensed and unlicensed contractors more often than you would think.  However, you do not have to sit back in shock horror just because you have found yourself in such a situation.  Whether you were swindled during a $5,000 flooring upgrade or a $50,000 kitchen remodel, the following are steps you can take and actions you can pursue to better protect yourself and place yourself in the best position possible.
If you are defending yourself for your unfinished $5,000 contracting job and you have already paid a deposit, filing a claim with your State's Small Claims Court could be a great solution. In New York, the filing fee to commence a small claims proceeding ranges from $15 to $20 and the filing fee for a commercial small claims proceeding is $25.  Once you have begun the process, the steps are simple.  A guide to assist you in navigating your small claims case in Nassau County, Suffolk County, and/or NYC can be found here.
You could also fill out a BBB Report and file a complaint with your local Consumer Affairs office. Just as a mental note, we live in an age that is engineered by Social Media.  Speaking negatively about your contractor could spark a fire, where he/she could then turn around and accuse you of slander and defamation of character – it is always beneficial to contact a construction attorney before making a public comment to ensure that you are not leaving yourself vulnerable to future legal issues.  If the homeowner has already paid for the supplies and materials, sometimes just hiring another contractor to finish the work is the best route to take.
If you are defending yourself for your unfinished $50,000 contracting job, consulting a construction lawyer is most likely your best option. The attorney would potentially be able to serve a variety of demands upon the contractor, including a Demand for a Verified Statement and/or a Demand to Cure, all of which would require the contractor to be held responsible for providing the requested response or be subject to future litigation.  The attorney would also be able to review the contract, should one exist, and discuss your potential options for recovery.

As you can see, it does not matter if your renovation project is $5,000 or $50,000. If situations like this happen, there are available back up plans.  To prepare yourself for the best or the worst, just in case things go unhinged, the following steps are great to take:
Never pay your contractor in cash. Always keep a record of the money you are handing over, request receipts for any payments paid as well as descriptive invoices outlining the work being paid for.  If it is a personal or certified bank check, always make a copy for your record before sending payment.  If you have paid with a credit card, always keep your receipts on file.
2. Document your attempts of trying to contact your contractor. This step in quite easy, especially with today's technologies, such as smart phones, which allow the user to take a screen-shot of all the texts, emails, and calls you are sending to your missing contractor.
Always take time-stamped pictures of the work before construction, during construction, and after construction. Taking daily pictures of the work that has been done is an important step, not only for litigation purposes but in case you need to hire an additional contractor, he/she will know where the past contractor left off.
Always put it in writing! Whether it is a formal construction contract, or a simple written agreement, having this is key in understanding what the duties and tasks were of the contractor, as well as what needed to be completed within the agreed payment charge.
Contact our firm today to discuss the necessary steps to take to ensure that you are in the best position possible when looking to have construction work done.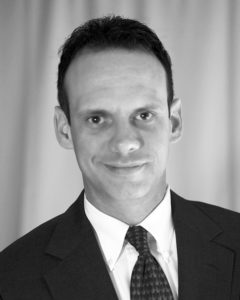 John Caravella Esq., is a construction attorney and formerly practicing project architect at The Law Office of John Caravella, P.C., representing architects, engineers, contractors, subcontractors, and owners in all phases of contract preparation, litigation, and arbitration across New York and Florida. He also serves as an arbitrator to the American Arbitration Association Construction Industry Panel. Mr. Caravella can be reached by email: John@LIConstructionLaw.com or (631) 608-1346.
This is a general information article and should not be construed as legal advice or a legal opinion. The content above has been edited for conciseness and additional relevant points are omitted for space constraints. Readers are encouraged to seek counsel from a construction lawyer who has experience with Long Island construction law for advice on a particular circumstance.