Long Island Construction Law does not own this content. This article snippet was written by Shayne Benowitz and was published to the New York Post on December 17, 2020.
Talk to anyone who lives on Central Park North in South Harlem and they'll crow about their views, unattainable from any other vantage point in the city. Residents of the boulevard (also known as West 110th St.) enjoy sweeping panoramas of the park and the Manhattan skyline.
"You don't get that iconic view from Central Park South or Fifth Avenue," said broker and star of Bravo's "Million Dollar Listing" Ryan Serhant, who is marketing the street's newest luxury condominium at 145 Central Park North, which launched sales last month. "It's something you need to see to believe."
Joining only a handful of other luxury buildings on the park's three-block northern perimeter, 145 Central Park North was developed by GRID Group on the former site of a shuttered one-story church.
Taking advantage of a uniquely wide and shallow lot — 70 feet deep with 100 feet of Central Park frontage — the team created a 13-story, bronze-clad, glass curtain wall façade that gives every residence a park view via floor-to-ceiling windows.
or nearly a century, Central Park North was ignored by NYC's biggest developers, dismissed as being "too far north" to attract truly wealthy buyers.

Today, the thoroughfares to its east, west and south are home to the tallest and many of the most expensive developments in the US. The best sky palaces and white-glove co-ops on Fifth Avenue, Central Park West and Central Park South command prices exceeding $10,000 per square foot. Just across the park, 220 Central Park South set a national sales record when Citadel's Ken Griffin dropped $238 million on a single residence.
But even the top luxury developments along Central Park North garner between just $1,500 and $2,200 per-square-foot, according to StreetEasy data.
Yiannes Einhorn, principal at GRID Group, the developer of 145 Central Park North — where one- to four-bedroom units start at $1.25 million and top out at $4.75 million for a four-bedroom, three-bath penthouse with a private rooftop and hot tub — hopes to raise the status of the last affordable Central Park-facing street in the city.
"We could feel more activity coming to Harlem," said Einhorn. "There's a pulse." But this isn't the first time a real estate player has tried to signal change here.
The area is also transportation spoiled with the 2, 3 subway lines at the foot of 111 Central Park North and the A, B, C lines at Frederick Douglass Boulevard. As such, it's become a magnet for families who enjoy close proximity to the prestigious private schools along the Upper East and Upper West sides.
The ingredients for a truly upscale street are all there, but Central Park North's unique and enduring challenges mean that developers won't be building supertowers here anytime soon. Even with a few glittering new buildings, it's still a buyer's market on the north side of the park.
"Society moves and mixes," said Tilley. "Harlem is a great repository of open-minded individuals. That's what makes it special, this unique blend of people."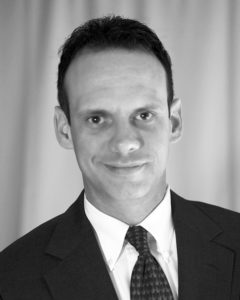 John Caravella Esq., is a construction attorney and formerly practicing project architect at The Law Office of John Caravella, P.C., representing architects, engineers, contractors, subcontractors, and owners in all phases of contract preparation, litigation, and arbitration across New York and Florida. He also serves as an arbitrator to the American Arbitration Association Construction Industry Panel. Mr. Caravella can be reached by email: John@LIConstructionLaw.com or (631) 608-1346.
This is a general information article and should not be construed as legal advice or a legal opinion. The content above has been edited for conciseness and additional relevant points are omitted for space constraints. Readers are encouraged to seek counsel from a construction lawyer who has experience with Long Island construction law for advice on a particular circumstance.
Long Island Construction Law does not own this content. This article snippet was written by Shayne Benowitz and was published to the New York Post on December 17, 2020.