One of the most common causes of home elevation is extreme weathering and flooding. In general, there are two options when deciding to elevate your home. The homeowner can physically lift the home, building a new foundation at the bottom, or leaving the home as is, but just building a "livable space" upper level, alternatively converting the ground level to a complete closure.
There are several cons when elevating a home. From cost, insurance claims, geographic complications, damage to the home/property, and even finding a suitable contractor to get the job done.
The average cost to elevate a home is between $30,000 – $145,000 USD. Hypothetical thinking, in a time of crisis, every homeowner has said to themselves, "What does our flood insurance even cover?". Common essentials covered by flood insurance are your average systems, such as heating, air, water, furnaces, plumbing and more. Flood insurance also covers appliances, flooring, furniture, personal property, and certain valuables, up to the policy limits. Some examples of non covered essentials include personal property in a basement, mold and mildew damage, outdoor property, temporary housing if needed to evacuate, and more. Flood insurance also does not cover home elevations, and only certain homeowners insurance policies will participate. As you can see, if you do not have the proper coverage to elevate your home, this can be very costly. Luckily, the "New York Rising Community Reconstructive Program" helps victims of catastrophic weathering with industry contacts, and financial assistance. Depending on which state you live in, your local county may have similar assistance programs.

There are many other considerations and risks to elevating a home, such as moving out and finding temporary housing, damage to landscaping and property and damage to the physical home itself. Finding a reputable contractor can also be an issue to homeowners in crisis. When hiring a contractor, the top three questions one should ask are…
How long have you been in business and how many houses have you lifted?
Do you have before and after pictures of your work you've completed?
Do you have liability insurance and are you licensed?
A house lifting contractor should always be licensed, insured, and references should be checked regarding past and present projects.
Now, let's say you find a reputable contractor to complete the job. Though you want to elevate your home, the home may not fit the standard eligibility. Started eligibility usually counts on the size of the home, status of the house and foundation, time and permits, liability, lot size and even soil strength. Standard eligibility can also counteract normal and historical weather hazards, such as wind speeds, snowfall, earthquakes and when it does flood, wave loads and swift current speeds.
As you can see, there is a high cost and much consideration when lifting a home, and just like any home improvement project, this too has its pros and cons. If you would like to know more about home elevation, please visit fema.gov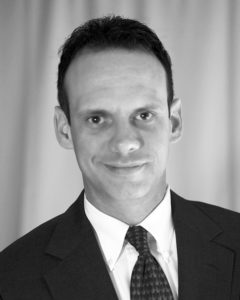 The author, John Caravella Esq., is a construction attorney and formerly practicing project architect at The Law Office of John Caravella, P.C., representing architects, engineers, contractors, subcontractors, and owners in all phases of contract preparation, litigation, and arbitration across New York and Florida. He also serves as an arbitrator to the American Arbitration Association Construction Industry Panel. Mr. Caravella can be reached by email: John@LIConstructionLaw.com or (631) 608-1346.
This is a general information article and should not be construed as legal advice or a legal opinion. The content above has been edited for conciseness and additional relevant points are omitted for space constraints. Readers are encouraged to seek counsel from a construction lawyer who has experience with Long Island construction law for advice on a particular circumstance.
Improvenet.com. "How Much Will It Cost to Raise a House Foundation?" -2018
Federal Emergency Management Agency. "5.0 Elevating Your Home." "Six ways to protect your home from flooding". – Pages 5 – 23
Allstate Insurance. "Floor Insurance 101." – October 2016
NY Rising Community Reconstructive Program. "Government Office of Storm Recovery" – 2018