This is a continuing article series regarding Legal Issues for New York Architects. Originally presented by John Caravella, of the Law Offices of John Caravella, and Kimberly A. Steele of The Steele Law Firm and produced by HalfMoon Education Seminars, this presentation touches on the following topics, Complying with the Rules and Regulations on the Practice of Architecture (Part 1), Complying with New York Rules on Unprofessional Conduct (Part 2), Understanding and Complying with Barrier-Free Requirements (Part 3), Design and Construction Contract Law and Administration (Part 4), Understanding and Complying with the law on Design Professional Service Corporations (Part 5) and Building Code Updates (Part 6). Each series of topics discuss informative summaries of Legal Issues for New York Architects.
RECENT NYC BUILDING CODE PROVISIONS
NYC 2018 Sprinkler Requirements (enacted)
NYC building code amended to add local law 26/04 requiring office buildings one hundred (100) feet and higher to have sprinklers installed throughout the building, on all floors, by July 1, 2018.
A report must be prepared by the owner's architect certifying that the installation is completed by July 1, 2018
Interim reports to be filed approximately every six years
The substantial costs for these systems will be pushed back and forth between owners and tenants through the term of the lease.
Under standard firm office leases most owners covered as tenant is responsible for "requirements of law".
NYC Local Law 41 of 2012 The Plumbing Code Revisions Bill (pending)
NYC Local Law 41 of 2012 amends the NYC Plumbing Code by bringing it up to date with the 2009 edition of the International Plumbing Code and making other amendments to the Code that reflect the unique character and need of the City.
NYC Local Law 2 of 2012    Volatile Organic Compound Emissions (effective July 1, 2013)
The NYC Building Code, NYC Plumbing Code, NYC Mechanical Code and NYC Fuel Code(s) are revised for the inclusion of new section §28-113.5 defining acceptable levels of emissions in carpet.
28-113.5 Volatile organic compounds emissions in carpet and carpet cushion. On and after July 1, 2013 carpet and carpet cushion as defined in section 17-1401 of the administrative code shall comply with the limits of volatile organic compound emissions set forth in chapter 14 of title 17 of such code.
NYC Gen. Admin. Provision §28-312.1  Carbon Monoxide Alarms (effective April, 2012)
Mandates the periodic replacement of carbon monoxide alarms required under the code to be 'replaced when the time elapsed since the installation of such alarm exceeds the manufacturer's suggested useful life of the alarm'
Also requires all carbon monoxide detectors installed after the effective date to comply with UL 2034 and emit audible notification at the expiration of the detector's useful life.
NYC Building Code §202 Sun Control Device (effective July 1, 2012).
Includes a new definition for the term Sun Control Device to the New York City Building Code
202 Sun Control Device. An architectural projection that provides protection against solar radiation entering a building through glazed areas and is supported by the building to which it is attached. Sun control device includes, but is not limited to, a fixed retractable or rotating sun control device.

A fixed sun control device has no moving parts and is typically composed of horizontal overhangs or vertical fins. A retractable sun control device extends or retracts, and in the extended position casts a shadow on designated portions of the building.
A rotating sun control device may be of fixed or adjustable length and pivots at its base. Sun control device shall not include awnings and canopies.
Anticpated Changes to New York State Statutes and Rules
Currently in consideration by the state legislature:
New York State Assembly Bill A3495
Would authorize administrative sanctions against professionals, including architects, for filing applications and other documents with the New York City Department of Buildings that contain false and/or misleading statements.
New York State Assembly Bill A7090
Would repeal the current Section 214-d of the Civil Practice Law and Rules to remove a notice-of-claim requirement and set the statute of limitations for personal injury, wrongful death, and property damage claims against architects and other professionals at 10 years (up to 11 years if the injury, death, or damage occurs in the tenth year).
New York State Senate Bill S4357/Assembly Bill A5827
Would alter Section 7307 (5) of New York State Education Law regarding the exemption of projects from needing the services of an architect. Under the current law, alterations of any building that are $10,000 or less and do not affect structural or public safety do not require the services of an architect. Under the new law, the amount would change from $10,000 to $50,000.
Additional Liability Considerations for New York Architects
Design Professionals in New York are generally subject to potential liability either in Contract or in Negligence, depending upon who the damaged party is, and the basis of the claim.
When examining a contract-based claim against a design professional, New York courts do not expect or use perfection as the standard by which the design professional's performance is judged. New York courts apply a standard based in negligence. To recover against a design professional under a contract claim, the damaged party must establish that the architect or engineer 'failed to perform in accordance with the standard of professional care usually exercised by such professionals in the community.' Hotel Utica, Inc., v. Armstrong, 62 A.D.2d 1147.
Although architectural agreements may often contain language removing the architect from responsibility for the construction means and methods used by the contractor, New York courts do not recognize these provisions as removing the architect or engineer's liability stemming from breaches to their duties owed to their clients (the owner). This does not diminish the architect's "non-construction responsibility … to visit, to familiarize, to determine, to inform, and to endeavor to guard." Diocese of Rochester v. R-Monde Contractors, Inc., 148 Misc. 2d 926.
New York does not recognize any implied warranty basis of liability for design professionals. The exception to this rule is where the architect or engineer has specifically agreed to a performance result. Where an architect or engineer in their contract has agreed to provide a specific result in the project New York courts will maintain liability as to the architect or engineer for this result, even if the architect or engineer otherwise meets the applicable standard of care noted above. Horgan & Slattery v. City of New York, 114 A.D. 555.
Where courts in New York are evaluating claims of negligent performance of contract (malpractice) of a design professional, they will apply a test of the 'ordinary and reasonable skill usually exercised by a member of the profession."
Liability stemming from design is also not required to meet a standard of perfection, unless the design professional by contract agreed to perform to a higher standard of care beyond the standard of professional care usually exercised by such professionals in the community. Major v. Leary, 241 A.D. 606.
New York will also allow design professionals to be liable under certain circumstances for poor design to a supplier for damages, or damages to contractors and subcontractors for delays caused by design defects, among other potential risks.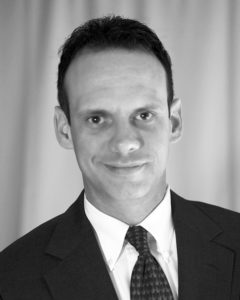 John Caravella Esq., is a construction attorney and formerly practicing project architect at The Law Office of John Caravella, P.C., representing architects, engineers, contractors, subcontractors, and owners in all phases of contract preparation, litigation, and arbitration across New York and Florida. He also serves as an arbitrator to the American Arbitration Association Construction Industry Panel. Mr. Caravella can be reached by email: John@LIConstructionLaw.com or (631) 608-1346.
The information provided on this website does not, and is not intended to, constitute legal advice; instead, all information, content, and materials available on this site are for general informational purposes only.  Readers of this website should contact their attorney to obtain advice with respect to any particular legal matter.  No reader, user, or browser of this site should act or refrain from acting on the basis of information on this site without first seeking legal advice from counsel in the relevant jurisdiction.  Only your individual attorney can provide assurances that the information contained herein – and your interpretation of it – is applicable or appropriate to your particular situation.  Use of, and access to, this website or any of the links or resources contained within the site do not create an attorney-client relationship between the reader, user, or browser and website authors, contributors, contributing law firms, or committee members and their respective employers.