Working too quickly to meet a completion deadline, running to the opposite side of the construction site, or even failing to pay attention to safety standards can all be fatal on a construction site. It is crucial – and lifesaving – to understand and know the safety measures that you must take to protect yourself and others on any given job site. In this article, we will discuss the fundamentals of construction site safety.
The following are some simple and easy steps that you can take to ensure that your construction site adheres to safety standards:
Employee Awareness Training: Employee awareness is very important when it comes to what each person should be aware of and what they should look out for. The State of New York requires that every worker employed on a public work contract for $250,000.00 or more must complete, at a minimum, the 10-hour OSHA (Occupational Health and Safety Administration) safety training course. OSHA offers a 30-hour safety training course as well.
Ensure Precise Communication Between All: Communication between all parties and trades on a construction site is a key part of safety. Knowing when a trench is being dug and when electrical work will be live are important facts to know to ensure every worker's safety.

Making Sure Equipment Is Up To Date And Working Properly: If you are working on a project in 2020, using an electric say from 1970 might not be the best option. Staying up to date with newer construction technology and safety equipment, such as proper eye protection and gloves, are always the best practice.
Having A Safety Supervision Manager On-Site: Having at least one general safety foreman who is solely responsible for all the above points can make your project run smoothly, minimizing the likelihood of harmful interruptions occurring. The contractor appointing a designated safety manager is typically responsible for conducting regular site safety meetings, and the implementation of a written safety program and site first aid materials.
It is important to remember that New York City has different requirements than the State of New York concerning its safety protocols and training requirements for construction professionals. For example, NYC Local Law 196 requires that on certain construction job sites, a Construction Superintendent, Site Safety Coordinator or Site Safety Manager complete a total of 40 hours of safety training by September 2020 and that Supervisors must have 62 hours of safety training by December 2019. Additionally, NYC required renewals for OSHA 10-hour training every 5 years for article 8 public works contracts whereas the State of New York does not require renewal.
According to the most recent report published by OSHA, one in five worker deaths in 20118 were in construction – the most common cause of death being falls, being struck by objects, electrocutions, and caught-in/between construction equipment/structures/materials.
As you can see, securing a safe construction environment during your project is extremely important and crucial to not overlook. Not having proper safety standards can lead to deaths. delay projects cause you legal distress, and you could be fined by your local city or government due to a lack of safety measures. Ensure your safety measures are up to date – reach out to our firm for up to date safety compliance guidelines.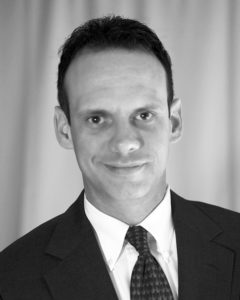 The author, John Caravella Esq., is a construction attorney and formerly practicing project architect at The Law Office of John Caravella, P.C., representing architects, engineers, contractors, subcontractors, and owners in all phases of contract preparation, litigation, and arbitration across New York and Florida. He also serves as an arbitrator to the American Arbitration Association Construction Industry Panel. Mr. Caravella can be reached by email: John@LIConstructionLaw.com or (631) 608-1346.
The information provided on this website does not, and is not intended to, constitute legal advice; instead, all information, content, and materials available on this site are for general informational purposes only.  Readers of this website should contact their attorney to obtain advice with respect to any particular legal matter.  No reader, user, or browser of this site should act or refrain from acting on the basis of information on this site without first seeking legal advice from counsel in the relevant jurisdiction.  Only your individual attorney can provide assurances that the information contained herein – and your interpretation of it – is applicable or appropriate to your particular situation.  Use of, and access to, this website or any of the links or resources contained within the site do not create an attorney-client relationship between the reader, user, or browser and website authors, contributors, contributing law firms, or committee members and their respective employers.
Safety and Health Magazine
See NYS Labor Law, Article 8, § 220-h
https://www.osha.gov/data/commonstats