Long Island Construction Law does not own this content. This content was written by Caroline Magavern and was published by the WSHU on November 18th, 2020.
Developers of an offshore wind farm near eastern Long Island presented a plan to bring power to Long Island through a cable that would make landfall at Smith Point County Park on Fire Island.
Representatives from Orsted and Eversource responded this week to community concerns about the location of the power line and its impacts to their community — both on land and at sea.
John Case, the director of permitting at Eversource Energy, said the power cable would come on-shore in the parking area of Smith Point Park and run along the William Floyd Parkway to a power substation in Holbrook.
"When we're evaluating routes for our on-shore cables, we take a look at a variety of criteria from technical feasibility, as well as human, social impacts, and environmental impacts, and we try to balance all of those," Case said.

The developers said they are working with the town of Brookhaven, Suffolk County and state officials to create a 20-year package of benefits for the residents to offset traffic and construction impacts.
They said they also look to bring other economic benefits to other towns by sourcing local materials, employing Long Island contractors, and hiring local union labor for construction.
Mike Evans, the permitting manager at Orsted, said the plans for the Sunrise Wind project located 30 miles east of Montauk point were evaluated by the federal government.
Evans said their plan mitigates environmental impacts and protects marine life.
"We're committed to doing collaborative science, working with the recreational fishing industries to conduct monitoring, prior to, during, and after construction," Evans said. "We'll be designing the project to avoid and minimize any of the sensitive habitats, like hard bottom areas and seagrass areas. We'll be using equipment to minimize these impacts by drilling underneath the intercoastal or drilling underneath the beach to avoid impacts there."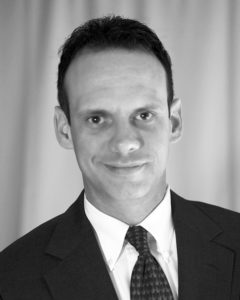 John Caravella Esq., is a construction attorney and formerly practicing project architect at The Law Office of John Caravella, P.C., representing architects, engineers, contractors, subcontractors, and owners in all phases of contract preparation, litigation, and arbitration. He also serves as an arbitrator to the American Arbitration Association Construction Industry Panel. Mr. Caravella can be reached by email: John@LIConstructionLaw.com or (516)462-7051
The information provided on this website does not, and is not intended to, constitute legal advice; instead, all information, content, and materials available on this site are for general informational purposes only.  Readers of this website should contact their attorney to obtain advice with respect to any particular legal matter.  No reader, user, or browser of this site should act or refrain from acting on the basis of information on this site without first seeking legal advice from counsel in the relevant jurisdiction.  Only your individual attorney can provide assurances that the information contained herein – and your interpretation of it – is applicable or appropriate to your particular situation.  Use of, and access to, this website or any of the links or resources contained within the site do not create an attorney-client relationship between the reader, user, or browser and website authors, contributors, contributing law firms, or committee members and their respective employers.
Long Island Construction Law does not own this content. This content was written by Caroline Magavern and was published by the WSHU on November 18th, 2020.