As a homeowner, did you ever wonder what was in a Construction Contract? Did you ever question what it was for, what it protected, or even who it protected?  When it comes to home and commercial renovations, a homeowner may decide that receiving a signed construction contract is not necessary, perhaps because the size of the project is on the smaller side – however, this may be a decision that they soon regret.  Whether a homeowner is renovating a small bathroom or building a home from the ground up, Construction Contracts should always be your very first step before breaking ground, or walls!
Depending on the size of the project, Construction Contracts can be as small as one page or go far beyond 20 pages.  Even though the size of the agreement can vary, the following are some of the most important fundamental points that a Construction Contract should reference, along with a general overview of each point:
Agreement – This section will include who the parties are (i.e. owner, contractor, etc.), their respective addresses, and the location of the construction project.
General Conditions – General and Special Conditions are typically the rules, limitations, and restrictions mutually agreed to by the homeowner and the contractor.  This section will include items such as the general terms used throughout the contract and a breakdown of the contents of the contract, as well as the responsibilities and rights of each of the parties to the contract.

Scope of Work – This section contains the list of materials, charts, or reports that are provided by a contractor, acting as a construction checklist.  It will lay out the specific work being done and the manner in which it will be executed.
Drawings / Plans – Drawings and Plans in a construction contract consist of the blueprint(s) for your project.  Blueprints contain floor plans, elevations, walls, plumbing systems,  electrical layouts, and more.  This section will contain references to – and the locations of – the specific drawings and/or plans being used on your construction project.
Schedule of Construction – This section will set forth the specific timeline for your construction project, including the commencement date, the phase completion dates, and the final completion date.  These dates can be affected by supply stock, weather, and if the project owner is up to date on payment terms.
Negotiated Cost – This will contain the cost of the entire project and the breakdown of payments, if applicable, and may include any negotiated costs for labor and supplies.  The payment terms, such as deposit, payment plan, method of payment, or lien consequences may also be included.
As you can see, Construction Contracts hold great importance for all parties and lay out the protection and rights for everyone involved, allowing for a (hopefully) smooth construction project.  A Construction Contract brings peace of mind for the parties involved, as well as organization, and the preservation of order and ease.
If you are a contractor or homeowner and need a third-party review of your contract, or need a contract drawn up, reaching out to your local Construction Attorney would be your best option to assure accuracy and legitimacy of the contract.  Additional guidance can be found at https://www.aiacontracts.org/ which provides parties with initial drafts for their construction contracts.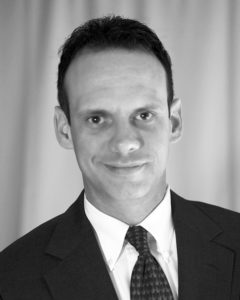 The author, John Caravella Esq., is a construction attorney and formerly practicing project architect at The Law Office of John Caravella, P.C., representing architects, engineers, contractors, subcontractors, and owners in all phases of contract preparation, litigation, and arbitration across New York and Florida. He also serves as an arbitrator to the American Arbitration Association Construction Industry Panel. Mr. Caravella can be reached by email: John@LIConstructionLaw.com or (631) 608-1346.
This is a general information article and should not be construed as legal advice or a legal opinion. The content above has been edited for conciseness and additional relevant points are omitted for space constraints. Readers are encouraged to seek counsel from a construction lawyer for advice on a particular circumstance.