Long Island Construction Law does not own this content. This content was created by Aileen Cho and was published to the ERN on October 27, 2020.
Two adjacent construction programs worth a total of $8 billion on 180 acres of an active airport in New York City are chugging along, thanks to alternative project delivery methods and unexpected help from the pandemic that reduced active congestion at one of the country's busiest aviation hubs. With major milestones completed this year, the Port Authority of New York and New Jersey is now pursuing a planned city rail connection for LaGuardia International Airport.
The joint venture of Skanska-Walsh is building a new terminal B and two concourses, one of which has opened. Delta is building a new terminal in place of two old ones, including four concourses, one of which has opened.
Skanska-Walsh completed an 850,000-sq-ft headhouse for the $4-billion new Terminal B in June. It also finished the first phase of a new western concourse in July. "We still have to finish the second phase of the second concourse," says Richard Smyth, the port authority's LaGuardia project director. "That will open by the end of 2021. By January of 2022, we will open up remaining portions of the concourse. Then we will demolish the old concourse."
All structures on the entire $8-billion program had to meet new FEMA flood requirements. "The floodmaps we had for this area weren't really updated" at the beginning of work, notes Thomas Nilsson, vice president at Skanska USA. "We had to go to FEMA to revise the maps. When we designed the terminal, we had to address flooding in different ways in different locations."
The two new concourses will be connected to Terminal B by 450-ft-long steel pedestrian bridges soaring 80 ft over the active airfield. "The original design [for Terminal B] included opening the headhouse in three phases," says Nilsson. "But with the bridges, we could go over the existing terminal and open the headhouse all at once."
The steel trusses are fortified by customized molded glass-fiber-reinforced gypsum or glass-fiber-reinforced concrete segments, says Andee Hidalgo, CEO of Spearhead Construction, the interior construction services subcontractor. Launched in 2016, the M/WBE and Service Disabled Veteran Owned Business worked with Skanska and started big with the LaGuardia job. On the Skanska-Walsh portion, $684 million in work is subcontracted to M/WBEs and disabled owners.
"I know what it's like to work in a difficult theater with the stakes high," says Hidalgo, an Army veteran who received mentoring from Skanska's Building Blocks program. "That translated easily for me at LaGuardia."
Delta Connections
Next "door," Delta Air Lines has the 230,000-fq-ft second concourse under construction. While the Skanska-Walsh work is part of the nation's largest aviation public-private partnership in history, Delta acts as the general contractor for its $3.9-billion program, says Ryan Marzullo, Delta's managing director of New York construction. "We take on the risks of cost and schedule. That also allows us to take control of the delivery process."
Subcontractors reach out directly to Marzullo, which "improves communication and allows us to get this built as efficiently as possible," he says.
Last November, Delta opened its first 105,000-sq-ft concourse. Construction of the 425,000-sq-ft headhouse started in 2018. "The headhouse is really taking shape. Roadways are running ahead of schedule," says Marzullo, adding that reduced traffic due to the pandemic "opened up real estate we wouldn't otherwise have had." It also allowed crews to do more work during daytime. "When you're able to access solid eight-hour shifts instead of three- to four-hour windows at night, that really helps," he adds.
Delta crews worked closely with the Skanska-Walsh team to negotiate use of limited workspace. "There were areas where we knew if we didn't change the phasing and get in there early, we'd never get that patch of ground back again," says Martin Durney, program manager with Burns & McDonnell, prime consultant for the program. Corgan is lead architect for the headhouse and first concourse, while Gensler serves as lead architect for the remaining three concourses.
The port authority agreed to let Delta crews use a parking lot early on, and the Uber-Lyft effect that reduced numbers of personal vehicles going to the airport also proved advantageous for construction operations, says Durney.
Another challenge early on was discovering that a new substation would be required for electricity capacity. "We constructed it on top of the first concourse," says Durney. That building is designed to allow floodwater to flow underneath it.

The first new concourse also houses  the new central heating and cooling plant  for the new Terminal C, adds Steve Rice, project director for the construction management team led by STV Inc. and Satterfield & Pontikes Construction, Inc. for the first concourse, headhouse and roadways. Turner Construction joined the team for the second concourse.
The conditions at LaGuardia are challenging for all construction crews not only because of live aircraft operations and a tiny "postage stamp" of a site hemmed in by water and highways, but because the site is located on a former amusement park and old ash dumping ground, notes Skanska's Nilsson. "We encountered quite a bit of wood pilings."
Durney says that for Delta's buildings, crews are installing 14-in.-diameter steel piles as deep as 195 ft for the buildings, and 20-in.-diameter piles as deep as 160 ft for the new roadways through landfill and riprap. Rice adds that the piles must not only support the buildings but help them resist negative uplift in a flood condition. "The building, if truly waterproof, will want to float," he says.
During the process of combining two former terminals into one, crews utilized a temporary 460-ft-long modular bridge provided by Acrow to get rid of the existing "spaghetti" network of ramps between the two, says Durney. "Then we could demolish all the ups and downs and gain that real estate."
Delta anticipates opening up the first major section of permanent roadway next spring, followed in a year by the headhouse and second concourse, says Marzullo. Work has accelerated by nine months on the third concourse, with a fourth also planned. Piles will be driven this month in the northern section of Concourse F, says Marzullo. In 2022, the last piece of Terminal B will open as well, adds Smyth.
"Virtually the entire front of the airport will be wrapped up," says Smyth. Delta will complete the last two concourses by 2025.
By then, construction could be underway on a planned 1.5-mile Airtrain route that would run along the Grand Central Parkway to connect riders from Grand Central Terminal and Penn Station in Manhattan in 16 minutes to the Willets Point subway station in Queens, and to the airport in six minutes from there. "We are in the environmental review phase; we finished the public hearings," says Smyth.
Smyth says the port authority expects a Record of Decision from the federal government next spring, and then can get a contractor on board. The agency says the elevated guideway will require no right-of-way acquisitions.
In an online presentation about Airtrain delivered to the Association for a Better New York in late September, Port Authority Executive Director Rick Cotton said of the need for it: "Travel will come back. The traffic will come back. The congestion will come back and the pollution will come back."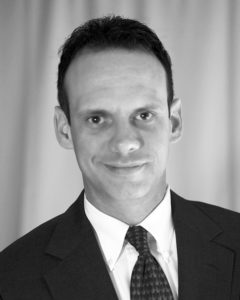 John Caravella Esq., is a construction attorney and formerly practicing project architect at The Law Office of John Caravella, P.C., representing architects, engineers, contractors, subcontractors, and owners in all phases of contract preparation, litigation, and arbitration across New York and Florida. He also serves as an arbitrator to the American Arbitration Association Construction Industry Panel. Mr. Caravella can be reached by email: John@LIConstructionLaw.com or (631) 608-1346.
The information provided on this website does not, and is not intended to, constitute legal advice; instead, all information, content, and materials available on this site are for general informational purposes only.  Readers of this website should contact their attorney to obtain advice with respect to any particular legal matter.  No reader, user, or browser of this site should act or refrain from acting on the basis of information on this site without first seeking legal advice from counsel in the relevant jurisdiction.  Only your individual attorney can provide assurances that the information contained herein – and your interpretation of it – is applicable or appropriate to your particular situation.  Use of, and access to, this website or any of the links or resources contained within the site do not create an attorney-client relationship between the reader, user, or browser and website authors, contributors, contributing law firms, or committee members and their respective employers.
Long Island Construction Law does not own this content. This content was created by Aileen Cho and was published to the ERN on October 27, 2020.