Content: Long Island Construction Law did not create this content. This article was written by The Associated Press, and was published to the Long Island Business News on September 1st, 2020.
U.S. construction spending edged up a tiny 0.1% in July, breaking a string of losses due to disruptions caused by the coronavirus pandemic. The Commerce Department reported that the slight July gain followed a 0.5% decline in June. In July, spending on residential construction rose a solid 2.1% while nonresidential construction fell by 1%.
The 0.1% July gain was weaker than the 1% increase that many economists had been forecasting. Still, home sales have been strong after an initial hit from the pandemic, and the hope is that those gains will help lift housing construction in the months ahead.
"The trend should improve, especially for residential spending, reflecting strong demand for homes as seen in new and existing home sales," said Rubeela Farooqi, chief U.S. economist at High Frequency Economics.

The report showed that total government construction fell by 1.3% in July. The expectation is that government building will be depressed in coming months as state and local governments face severe budget restraints because of the loss of tax revenue from the pandemic.
The 2.1% rise in residential construction included a 3.1% increase in spending on single-family construction and a 4.9% rise in apartment construction.
The 1% drop in non-residential construction included a 3.2% fall in the category that covers shopping centers and a 2% drop in spending on constructions of hotels and motels. Both of these sectors have been hit hard by the pandemic.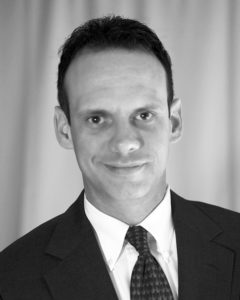 John Caravella Esq., is a construction attorney and formerly practicing project architect at The Law Office of John Caravella, P.C., representing architects, engineers, contractors, subcontractors, and owners in all phases of contract preparation, litigation, and arbitration across New York and Florida. He also serves as an arbitrator to the American Arbitration Association Construction Industry Panel. Mr. Caravella can be reached by email: John@LIConstructionLaw.com or (631) 608-1346.
The information provided on this website does not, and is not intended to, constitute legal advice; instead, all information, content, and materials available on this site are for general informational purposes only.  Readers of this website should contact their attorney to obtain advice with respect to any particular legal matter.  No reader, user, or browser of this site should act or refrain from acting on the basis of information on this site without first seeking legal advice from counsel in the relevant jurisdiction.  Only your individual attorney can provide assurances that the information contained herein – and your interpretation of it – is applicable or appropriate to your particular situation.  Use of, and access to, this website or any of the links or resources contained within the site do not create an attorney-client relationship between the reader, user, or browser and website authors, contributors, contributing law firms, or committee members and their respective employers.