Long Island Construction Law does not own this content. This was written by Ingrid Tunberg and was published to Globe Street on October 14, 2020.
NEW YORK – According to New York Building Congress' Construction Outlook 2020-2022 report, 2020 construction spending is forecasted to exceed actual spending from eight of the past 10 years, despite the impacts of COVID-19.
The report suggests that construction spending is expected to reach $55.5 billion in 2020, which would represent an 8.5% decline from 2019's $60.6 billion in construction spending. However, the estimated $55.5 billion would match 2017's then-record-breaking amount.
The New York Building Congress forecasts total construction spending to reach $168.5 billion within three years, between 2020 and 2022; expecting $56.9 billion in 2021 and $56.1 billion in 2022.
The signature publication additionally suggests that the New York City building industry will produce a decreased 128,200 construction jobs in 2020, which is slightly below 2014 levels. The report proposes that employment will bounce back in 2021 with 136,650 jobs and 2022 with 140,200 jobs. The forecast for 2020 through 2022 is expected to average 14% fewer construction jobs, compared to the 2017 to 2019 period.
The Building Congress anticipates residential construction spending to reach $17.8 billion this year, which is down from 2019's peak of $19.7 billion. Residential construction is expected to add 20,450 units in 2020 and 15,000 units in 2021, for a total of 50,450 new housing units from 2020 to 2022. The forecasted period will likely result in 33% fewer new housing units and a 14% drop in constructed floorspace square footage, compared to 2017 through 2019.

Furthermore, non-residential construction spending, comprising office space, institutional development, hotels and sports and entertainment venues, is expected to total $16.6 billion in 2020, which is a decrease from 2019's $21.2 billion. Office construction specifically, is expected to increase in 2021 and decline in 2022, with spending driven by increase in interior renovations and a decline in core and shell construction. The report additionally suggests that a portion of new office starts are expected to be pushed past the forecasted timeframe into 2023 and 2024.
The Building Congress deems construction spending throughout the five boroughs by the Metropolitan Transportation Authority will increase to $8.7 billion this year, from 2019's $8 billion.
Additionally, the Port Authority of New York and New Jersey is expected to invest $3.5 billion in New York City capital projects this year; an increase from 2019's $2.1 billion.
"While New York City was one of the hardest-hit areas in the US and is still reeling from the effects of COVID-19, the building industry is weathering the storm and remains the heartbeat of the city's economy," states Carlo A. Scissura, president & CEO of the New York Building Congress. "This report evidences both the resiliency of the building industry and that investment in infrastructure creates jobs and boosts economic recovery. The Building Congress will continue working to ensure that this growth lasts for years to come."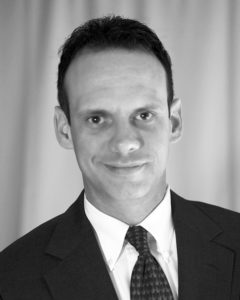 John Caravella Esq., is a construction attorney and formerly practicing project architect at The Law Office of John Caravella, P.C., representing architects, engineers, contractors, subcontractors, and owners in all phases of contract preparation, litigation, and arbitration across New York and Florida. He also serves as an arbitrator to the American Arbitration Association Construction Industry Panel. Mr. Caravella can be reached by email: John@LIConstructionLaw.com or (631) 608-1346.
The information provided on this website does not, and is not intended to, constitute legal advice; instead, all information, content, and materials available on this site are for general informational purposes only.  Readers of this website should contact their attorney to obtain advice with respect to any particular legal matter.  No reader, user, or browser of this site should act or refrain from acting on the basis of information on this site without first seeking legal advice from counsel in the relevant jurisdiction.  Only your individual attorney can provide assurances that the information contained herein – and your interpretation of it – is applicable or appropriate to your particular situation.  Use of, and access to, this website or any of the links or resources contained within the site do not create an attorney-client relationship between the reader, user, or browser and website authors, contributors, contributing law firms, or committee members and their respective employers.
Long Island Construction Law does not own this content. This was written by Ingrid Tunberg and was published to Globe Street on October 14, 2020.