Long Island Construction Law does not own this content. This content was created by Commercial Property Executive (Holly Dutton) and was published on Jan 26, 2021.
New building filings in New York City last year represented a proposed 42.6 million square feet—about a 28 percent decrease in construction activity year-over-year and the lowest figure since 2012, according to the Real Estate Board of New York's Q4 2020 New Building Construction Pipeline Report.
Major construction projects in the city—those larger than 300,000 square feet—also hit the lowest point since 2012, with just 11.6 million square feet. The figure represents about a 35 percent drop year-over-year.
The real estate organization said in a release that the data reflects the "urgent need" for major investments in infrastructure—something REBNY is optimistic could happen after recent plans proposed by New York Gov. Andrew Cuomo and President Joe Biden.
In his recent State of the State address, Cuomo proposed details of a $306 billion infrastructure plan and an objective that would allow underutilized commercial space to be converted to residential use. The Biden administration has said that the new leader will work with Congress next month on major federal infrastructure legislation.
REBNY President James Whelan said in prepared remarks that New York City is not currently getting enough construction projects underway, and it is not creating enough housing—including affordable housing—to address immediate and long-term needs.

Positive developments
The state of new development in New York City got a welcome boost last week when the Port Authority of New York & New Jersey released a plan to rebuild the much-maligned Port Authority Bus Terminal in Midtown. The plan seeks to accommodate more buses during rush hour and reconfigure design issues that have led to buses blocking sidewalks around the terminal. Port Authority Executive Director Rick Cotton said the project would take 10 years and billions of dollars to complete.
The announcement came less than a month after the long-awaited Moynihan Train Hall finally opened to the public. The $1.6 billion project expanded the Penn Station complex by 255,000 square feet and increased the station's total concourse space by 50 percent.
Meanwhile, construction at L&L Holding's Midtown skyscraper 425 Park Ave. recently entered its final stages after 15 years in development. The 670,000-square-foot new tower broke ground in 2015 and is the first full-block structure to rise along Park Avenue in 50 years.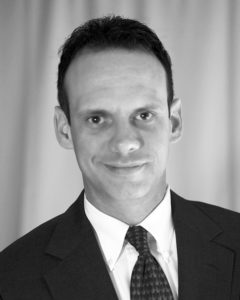 John Caravella Esq., is a construction attorney and formerly practicing project architect at The Law Office of John Caravella, P.C., representing architects, engineers, contractors, subcontractors, and owners in all phases of contract preparation, litigation, and arbitration across New York and Florida. He also serves as an arbitrator to the American Arbitration Association Construction Industry Panel. Mr. Caravella can be reached by email: John@LIConstructionLaw.com or (631) 608-1346.
This is a general information article and should not be construed as legal advice or a legal opinion. The content above has been edited for conciseness and additional relevant points are omitted for space constraints. Readers are encouraged to seek counsel from a construction lawyer who has experience with Long Island construction law for advice on a particular circumstance.
Long Island Construction Law does not own this content. This content was created by Commercial Property Executive (Holly Dutton) and was published on Jan 26, 2021.