Long Island Construction Law did not create this content. This content was created by Clayton Guse and was published to the New York Daily News on October 13th, 2020.
The MTA cuts a lot of slack to contractors that screw up construction work, an audit published Tuesday by the agency's inspector general shows. Transit honchos are supposed to review the performance of contractors at the completion of any major project, and rate them as "satisfactory," "marginal" or "unsatisfactory." Falling into the third category could prevent a company from getting future work — but the IG found that rarely happens.
Of 1,582 Metropolitan Transportation Authority contracts reviewed by the IG from 2019, just 0.4% of them were deemed "unsatisfactory." The report follows a similar analysis from 2009 when the IG's office "found cases where companies clearly were performing unacceptably, but MTA evaluators rated them as satisfactory regardless."
Inspector general Carolyn Pokorny said the MTA should change its review procedures to ensure companies that chronically waste taxpayer dollars have a harder time getting new contracts. "There is no use in a pass/fail test where everyone passes," said Pokorny. "The MTA's contractor evaluation system has been ineffective for a long time."

Tuesday's IG report advises the MTA to reform its contract review process through the agency's Office of Transformation, which was formed last year and reports to the MTA board. Much of the Office of Transformation's work has been put on hold due to the COVID-19 pandemic, but Chief Transformation Officer Anthony McCord said last month his team had reviewed the MTA's open contracts and planned to cut them by $155 million over the next five years.
John McCarthy, chief of staff for the MTA's construction department, said his own team is also working to ensure contractors are more reliable. "We have taken an aggressive approach to improve the contractor management process including bundling projects together, leveraging design-build and modern construction techniques and putting them under a single, accountable project CEO," McCarthy said.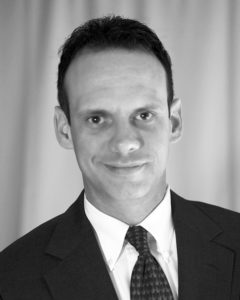 John Caravella Esq., is a construction attorney and formerly practicing project architect at The Law Office of John Caravella, P.C., representing architects, engineers, contractors, subcontractors, and owners in all phases of contract preparation, litigation, and arbitration across New York and Florida. He also serves as an arbitrator to the American Arbitration Association Construction Industry Panel. Mr. Caravella can be reached by email: John@LIConstructionLaw.com or (631) 608-1346.
The information provided on this website does not, and is not intended to, constitute legal advice; instead, all information, content, and materials available on this site are for general informational purposes only.  Readers of this website should contact their attorney to obtain advice with respect to any particular legal matter.  No reader, user, or browser of this site should act or refrain from acting on the basis of information on this site without first seeking legal advice from counsel in the relevant jurisdiction.  Only your individual attorney can provide assurances that the information contained herein – and your interpretation of it – is applicable or appropriate to your particular situation.  Use of, and access to, this website or any of the links or resources contained within the site do not create an attorney-client relationship between the reader, user, or browser and website authors, contributors, contributing law firms, or committee members and their respective employers.
Long Island Construction Law did not create this content. This content was created by Clayton Guse and was published to the New York Daily News on October 13th, 2020.