Rendering of Belmont Park project courtesy of Empire State Development. Long Island Construction Law did not create this content. This article was written by The Associated Press, and was published to the Long Island Business News on May 14th, 2020.
A State Supreme Court judge has tossed a lawsuit that sought to stop construction on the $1.3 billion Belmont Park arena project, ruling against the claims of the Village of Floral Park and local civic groups that contested the state's process in approving the development.
The plaintiffs had argued that Empire State Development had not thoroughly thought through the negative impacts of the project that plans to bring a 19,000-seat arena, a hotel and 350,000-square-foot retail complex to about 43 acres of the state-owned horse racing venue.
However, Judge Roy Mahon ruled Tuesday that Empire State Development had taken the requisite "hard look" at the potential traffic impacts of the project and that ESD "was not required to consider every conceivable environmental impact, mitigating measure or alternative, and it was not required to reach any particular result or conclusion."
In his ruling, Mahon did acknowledge that the "the approval of the project goes against the village's legitimate concerns with respect to the scope of the project and the impact on its residents," but added that the court's review was "limited to the evaluation of whether the determination was made in violation of lawful procedure, was affected by an error of law, or was arbitrary and capricious or an abuse of discretion."
In Nov. 2019, Judge Mahon had denied the plaintiffs' request for a temporary restraining order to stop a portion of the work on the project. Construction at Belmont Park did stop in March, not because of any legal action, but rather because of Gov. Andrew Cuomo's executive order that halted all non-essential work to limit the spread of COVID-19. Developers began work on the arena project in September with the expectation that the arena, in which the New York Islanders would play its home games, would be ready in time for the start of the 2021-2022 National Hockey League season.
The original Article 78 lawsuit, filed last September, claimed that ESD failed to address the concerns of Floral Park residents and failed to mitigate the "very real negative consequences" to the village resulting from the "massive size and scope" of the project, according to a statement from Floral Park Mayor Dominick Longobardi. The court action sought new environmental impact studies on the redevelopment.

"Earlier this week, both lawsuits against the Belmont Park Redevelopment Project were wholly dismissed, representing a decisive victory for smart economic development and validating ESD's vigorous environmental review and robust public engagement process," Acting ESD Commissioner Eric Gertler said in an emailed statement. "We look forward to continuing this project, which will deliver thousands of jobs and billions in economic activity to the downstate region — which are needed now more than ever."
Longobardi said the village was keeping its options open on pursuing an appeal."Of course, we are disappointed with the judge's conclusion and believe ESD's failure to require meaningful mitigation of the very obvious and significant negative impacts that the Belmont Project poses to the surrounding communities warrants that this project needs to be re-evaluated and scaled back," Mayor Longobardi said via a statement on the village's website.
"While we still believe that the development of a shopping mall at this time is ill conceived, we will continue to monitor the development of the project as it moves forward and work tirelessly to ensure any effects on our quality of life are minimized to the greatest extent possible."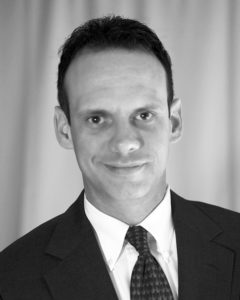 John Caravella Esq., is a construction attorney and formerly practicing project architect at The Law Office of John Caravella, P.C., representing architects, engineers, contractors, subcontractors, and owners in all phases of contract preparation, litigation, and arbitration across New York and Florida. He also serves as an arbitrator to the American Arbitration Association Construction Industry Panel. Mr. Caravella can be reached by email: John@LIConstructionLaw.com or (631) 608-1346.
The information provided on this website does not, and is not intended to, constitute legal advice; instead, all information, content, and materials available on this site are for general informational purposes only.  Readers of this website should contact their attorney to obtain advice with respect to any particular legal matter.  No reader, user, or browser of this site should act or refrain from acting on the basis of information on this site without first seeking legal advice from counsel in the relevant jurisdiction.  Only your individual attorney can provide assurances that the information contained herein – and your interpretation of it – is applicable or appropriate to your particular situation.  Use of, and access to, this website or any of the links or resources contained within the site do not create an attorney-client relationship between the reader, user, or browser and website authors, contributors, contributing law firms, or committee members and their respective employers.
Long Island Construction Law did not create this content. This article was written by The Associated Press, and was published to the Long Island Business News on May 14th, 2020.