If you have read previous articles of this blog, you may be aware that New York construction contractors can be barred from suing or enforcing a mechanic's lien if they do not possess required home improvement licenses, which has resulted in the dismissal of many contractors' claims. On the other hand, project owners sometimes argue that a contractor's failure to possess a license should not only prevent the contractor from recovering more money but should require the contractor to return all monies already paid for the work. Courts' responses to this argument have been mixed.
Many courts have ruled that project owners cannot recover money they have already paid to a contractor, even if the contractor is unlicensed. In Host v. Gauntlett,[1] a homeowner sued an unlicensed contractor for the return all of the money that she had paid him, basing her request only on the absence of a home improvement license, but did not allege that the work had been defective. The court found in favor of the contractor, noting that ordering the return of all monies might unfairly enrich the homeowner at the contractor's expense.[2] A similar result was reached in Voo Doo Contracting Corp. v. L & J Plumbing & Heating Co., Inc.[3]

Nevertheless, it seems that the courts will order the return of monies if the project owner can prove that the work was not performed properly. In Maltese v. New England Contractors,[4]homeowners hired a contractor to perform construction work, including electrical and plumbing, on their Brooklyn property, but the contractor was not licensed. The homeowners sought the return of the money they had paid to the unlicensed contractor, and they provided proof that the unlicensed electrical and plumbing work were defective and needed to be redone.[5] Relying on the "disparity between the sums paid and value received," the court ordered the return of the homeowners' payments.[6]
Judging from these cases, the return of payments made to an unlicensed contractor is not automatically mandated by the consumer protection laws. While the unlicensed provision of home construction work must not be encouraged, the courts will not be persuaded that a homeowner should benefit from acceptable construction work without paying, either. The difference will therefore depend upon proof of the quality of the work and the costs of correction.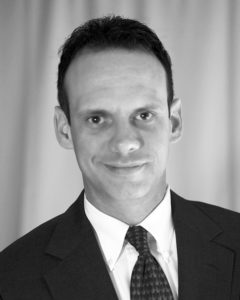 The author, John Caravella Esq., is a construction attorney and formerly practicing project architect at The Law Office of John Caravella, P.C., representing architects, engineers, contractors, subcontractors, and owners in all phases of contract preparation, litigation, and arbitration across New York and Florida. He also serves as an arbitrator to the American Arbitration Association Construction Industry Panel. Mr. Caravella can be reached by email: John@LIConstructionLaw.com or (631) 608-1346.
This is a general information article and should not be construed as legal advice or a legal opinion. The content above has been edited for conciseness and additional relevant points are omitted for space constraints. Readers are encouraged to seek counsel from a construction lawyer who has experience with Long Island construction law for advice on a particular circumstance.
[1] 73 Misc. 2d 96 (N.Y. City Civ. Ct., Queens Co. 1973).
[2] Id. at
[3] 264 A.D.2d 361 (1st Dep't 1999).
[4] No. 21884/06, 17 Misc.3d 1134(A), 2007 N.Y. Slip Op. 52259 (Sup. Ct. Kings Co. Nov. 28, 2007).
[5] Id. at *2.
[6] Id. at *4.