Many homeowners who consult with me regarding construction disputes are not only financially damaged but emotionally distressed, and understandably so. Our homes are not only our biggest financial investments but our sanctuaries, and misconduct by unscrupulous contractors that damages those sanctuaries makes us feel that we have no place of safety and, in some instances, makes us worry that we may be homeless altogether. Thus, the question is often posed to me whether homeowners can collect damages for emotional distress that results from construction contract disputes, in addition to their economic damages.

Unfortunately, current law is well settled that emotional distress damages are not available in such situations. The general rule is that parties cannot recover damages for emotional distress in contract disputes, at least not unless a separate duty, other than contract performance, has been violated.[1] Even if a homeowner tries to seek emotional distress damages in the context of a separate, non-contract claim for infliction of emotional distress, damages for emotional distress are usually not available when the distress was caused by the destruction of property.[2] The courts have simply refused to award emotional distress damages when they are a side effect of damage to a person's property rights, rather than the direct result of the defendants' conduct.[3]
Several cases have directly addressed this issue in the context of construction disputes. In one case, Jensen v. L.C. Whitford Co.,the plaintiff homeowner suffered damage to her property as the result of a contractor's negligence in constructing a nearby roadway, but the court refused to award her damages under a theory of infliction of emotional distress because only property had been damaged, and the homeowner had not alleged that she had suffered, or been caused to fear, physical injury.[4]
Another case, Rocco v. Town of Smithtown, involved a traditional situation in which homeowners sued their contractor for defective construction work.[5] The court refused to award emotional distress damages under either tort or contract theories, stating that the act of defectively constructing the plaintiffs' home was not outrageous enough to sustain a theory of infliction of emotional distress.[6] The court noted that the contractor's misconduct "amount[ed] to the breach of a construction contract, not the extreme and outrageous conduct required to support a cause of action for the negligent or intentional infliction of emotional distress."[7]
As you can see, the courts have been skeptical of claims for emotional distress injuries in construction disputes. Where the distressing conduct, such as performance delays and defective construction, constitutes a breach of contract, homeowners will be precluded from collecting for their emotional distress. Nevertheless, homeowners remain entitled to traditional construction contract remedies such as costs of reconstruction and delay damages, so the law will at least hold unscrupulous and incompetent contractors accountable for the financial, if not the emotional, harm that they cause.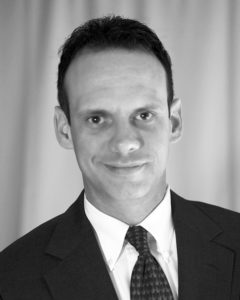 The author, John Caravella Esq., is a construction attorney and formerly practicing project architect at The Law Office of John Caravella, P.C., representing architects, engineers, contractors, subcontractors, and owners in all phases of contract preparation, litigation, and arbitration across New York and Florida. He also serves as an arbitrator to the American Arbitration Association Construction Industry Panel. Mr. Caravella can be reached by email: John@LIConstructionLaw.com or (631) 608-1346.
This is a general information article and should not be construed as legal advice or a legal opinion. The content above has been edited for conciseness and additional relevant points are omitted for space constraints. Readers are encouraged to seek counsel from a construction lawyer who has experience with Long Island construction law for advice on a particular circumstance.
[1] Fleming v. Allstate Ins. Co., 106 A.D.2d 426, 426, 482 N.Y.S.2d 519, 520 (2d Dep't 1984), aff'd, 66 N.Y.2d 838, 489 N.E.2d 252 (1985); Campbell v. Silver Huntington Enterprises, LLC, 288 A.D.2d 416, 417, 733 N.Y.S.2d 685, 686 (2d Dep't 2001).
[2] Jensen v. L.C. Whitford Co., 167 A.D.2d 826, 827, 562 N.Y.S.2d 317, 318 (4th Dep't 1990); see also, Rocco v. Town of Smithtown,229 A.D.2d 1034, 1034–35, 645 N.Y.S.2d 187, 188 (4th Dep't 1996).
[3] Probst v. Cacoulidis, 295 A.D.2d 331, 332, 743 N.Y.S.2d 509, 511 (2d Dep't 2002).
[4] 167 A.D.2d at 827, 562 N.Y.S.2d at 318.
[5] 229 A.D.2d at 1035, 645 N.Y.S.2d at 188.
[6] Id.
[7] Id.