Long Island Construction Law does not own this content. This content was created by David Winzelberg and was published to the Long Island Business News on 2.19.2021.
A coalition of Long Island economic development groups is urging the state to pass legislation establishing a self-certification program for building permit applications and construction documents filed with local governments.
The coalition, which includes the Association for a Better Long Island, the Long Island Builders Institute and the Long Island Association, are lobbying elected officials to support two bills currently in the State Senate that aim to approve self certification statewide.
Self certification, also known as professional certification, allows qualified licensed engineers to inspect and approve several steps in the permitting process for construction projects – things like architectural plans, wastewater flow and landscape design – instead of waiting for municipal inspectors to get around to it.
The current legislation would allow the issuance of a permit based upon a certification by a registered architect or engineer licensed in New York State and that the application meets fire prevention and building codes. The program would reduce the backlog of applications the Long Island development community is facing where, as a result of COVID-19, some building departments have backlogs over 100 days. For the local municipalities to move forward in establishing a self-certification program, it requires the State Legislature and the governor to grant them the authority. The self-certification program has already existed in New York City for 25 years and has made the city's approvals process more streamlined.

This isn't the first time self-certification legislation has been floated. However, development advocates say this time is different and the need is more pressing. They say that staffing levels in municipal departments are at historic lows and due to the COVID-19 pandemic, there are stifling delays in municipal building departments as a result of maintaining safety protocols.
"It is clear to all concerned that it is essential that our municipalities make their building permit process more efficient during these very difficult times so that millions of dollars in private investment can be made all across Long Island, thus putting more of our citizens back to work," Mitchell Pally, CEO of the Long Island Builders Institute said in a written statement. "This legislation would allow each municipality to do so after they have already approved the construction of the project through its entire review process. It has worked extremely well in New York City and there is no reason why it cannot work in all parts of New York State."
The coalition is also supporting efforts by the Town of Huntington to adopt a self-certification program, which Supervisor Chad Lupinacci said "would reduce operating expenses and improve efficiency in the building permit approval process." The town board voted in December to urge the State Legislature and the governor to allow for self certification.
Kyle Strober, executive director of the Association for a Better Long Island, said self certification creates jobs and economic activity and saves local municipal resources that can be dedicated to far more pressing matters.
"There is no reason why Long Island shouldn't have the same economic development advantage as New York City which has been permitting self-certification since 1995," Strober said in the statement. "In this era of a painful pandemic-induced recession Long Island should be given every tool to rebuild its economy. This legislation would allow significant progress in achieving that goal."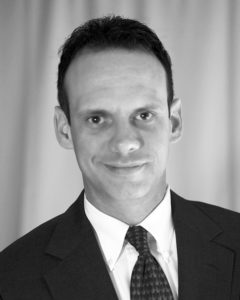 John Caravella Esq., is a construction attorney and formerly practicing project architect at The Law Office of John Caravella, P.C., representing architects, engineers, contractors, subcontractors, and owners in all phases of contract preparation, litigation, and arbitration across New York and Florida. He also serves as an arbitrator to the American Arbitration Association Construction Industry Panel. Mr. Caravella can be reached by email: John@LIConstructionLaw.com or (631) 608-1346.
The information provided on this website does not, and is not intended to, constitute legal advice; instead, all information, content, and materials available on this site are for general informational purposes only.  Readers of this website should contact their attorney to obtain advice with respect to any particular legal matter.  No reader, user, or browser of this site should act or refrain from acting on the basis of information on this site without first seeking legal advice from counsel in the relevant jurisdiction.  Only your individual attorney can provide assurances that the information contained herein – and your interpretation of it – is applicable or appropriate to your particular situation.  Use of, and access to, this website or any of the links or resources contained within the site do not create an attorney-client relationship between the reader, user, or browser and website authors, contributors, contributing law firms, or committee members and their respective employers.
Long Island Construction Law does not own this content. This content was created by David Winzelberg and was published to the Long Island Business News on 2.19.2021.